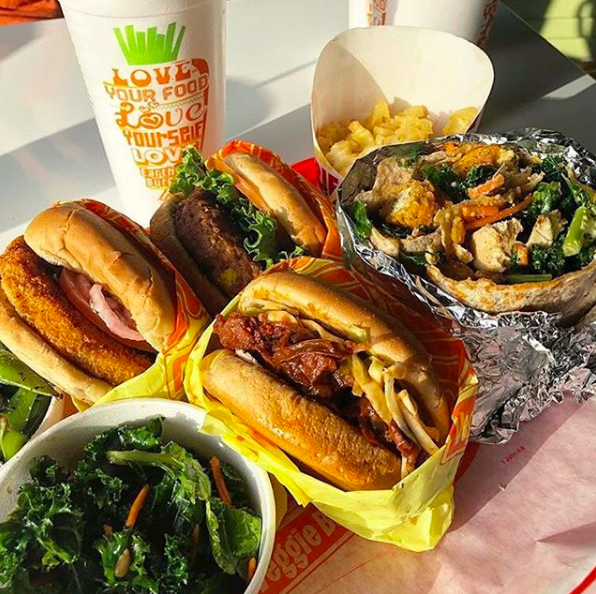 Earth Burger
is a relatively new plant-based fast food chain (meaning their menus are free of any animal products and dairy, aka vegan), with a new veggie burger stand inside the second largest mall in the country … the Mall of America, just outside of Minneapolis, MN. This brand new stand is kosher certified and uses the Impossible Burger as their veggie burger patty for their Earth Burger.
Earth Burger's menu includes items like:
Fishless sandwich (Crispy breaded fishless fillet on a whole wheat bun with lettuce, tomatoes and tartar sauce)
Spicy Chik-N sandwich (Crispy breaded chik-n fillet on a whole wheat bun with lettuce, tomatoes, onions and sriracha mayo)
Earth Burger (quarter pound veggie burger on a whole wheat bun with our secret sauce, mustard, lettuce, tomatoes and onions)
BBQ Pulled Jackfruit sandwich (Savory Jackfruit Tossed In Our House BBQ On A Whole Wheat Bun With Pickles, Onion, And Sweet Slaw)
+ More sandwich options.
Any of the above can be made Gluten Free, or as a Combo with a side and drink
Sides include:
Fries
Edamame
Hummus & Carrot sticks
Kale salad with Sunflower seeds and Carrots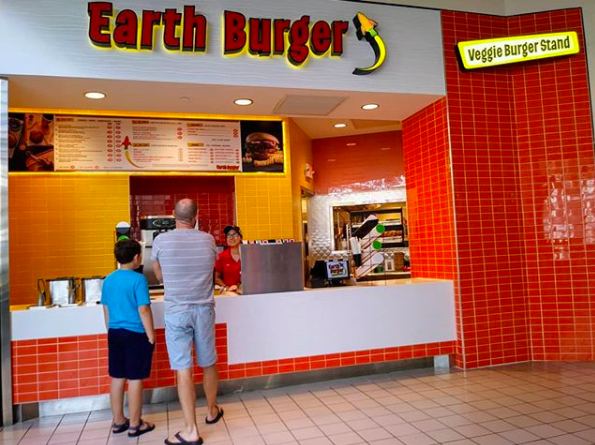 Drinks & Desserts include:
Coconut softserve
Brownies
Earthshakes
Agave Vanilla Cream Soda
Lemon Berry Acai Soda
Black Cherry Tarragon Soda
and more
Earth Burger inside the Mall of America is kosher certified by the CRC (Chicago).