Last month, Amtrak announced a new food menu for the NE Corridor line (from DC to Boston, with stops in Baltimore, Philly, New York, and places in between). The new menu includes numerous kosher certified snacks which will help tie over hungry kosher passengers.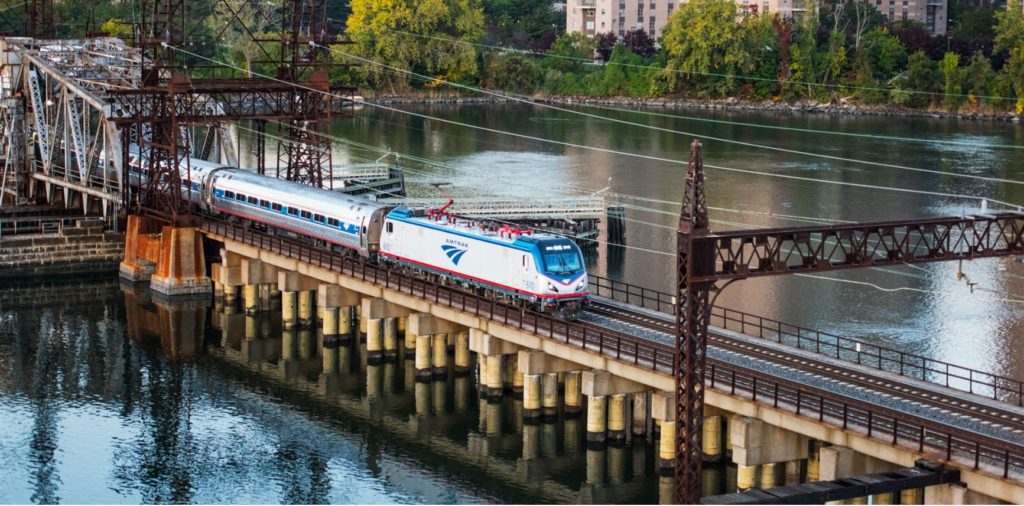 The new snack menu's kosher items includes:
Sabra Original Hummus + Pretzel Crisps
Sahale Classic Fruit & Nut Mix
Miss Vickie's Sea Salt Kettle Chips
Rold Gold Tiny Twists Pretzels
M&M Peanut Candy
KIND Bar Dark Chocolate Sea Salt
The train's bar car also includes a half dozen beers, sodas, juice, and Dunkin Donuts coffee. Sadly, Amtrak no longer offers any kosher sandwiches or meals.