Opened over this past weekend, Hasiba Restaurant is a brand new hummusiya (Hummus eatery) in Los Angeles, on Pico off of La Cienega. The restaurant is a passion project from the owners of Lodge Bread Co (not kosher) in Culver City.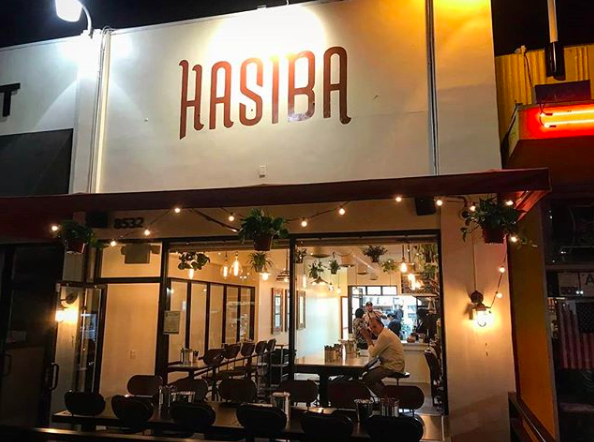 The concept of a Hummusiya is that of a neighborhood restaurant that mainly serves plates of fresh hummus with pita. The plates are traditionally served with a heaping portion of stewed chickpeas or Fava beans (fúl) and always served with lemon and olive oil.
The eatery seats 32 people (all communal) between a casual indoor space and front patio.
Pita at Hasiba is made fresh at a WoodStone Hearth Oven. Hummus made at the restaurant is organic and authentic to how it's served at hummusiyas in Israel.
Diners can expect to find various hummuses on the menu served with fresh pita, various styles of shakshuka, pita sandwiches like the sabich, various salads, fries, and Middle Eastern desserts like malabi and halva cake.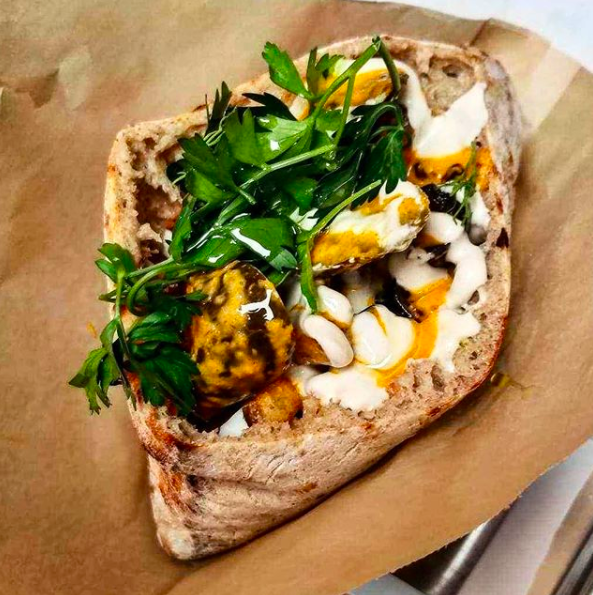 Here's a sampling of the full menu, which is not inclusive of seasonal dishes:
Hummus
Classic – tahina, olive oil, smoked paprika and herbs
Stewed Chickpeas – tahina, olive oil, garlic, herbs
Wild Mushrooms – local onion, chermoula, tahina and herbs
Heirloom Carrots – dukkah, olive oil and herbs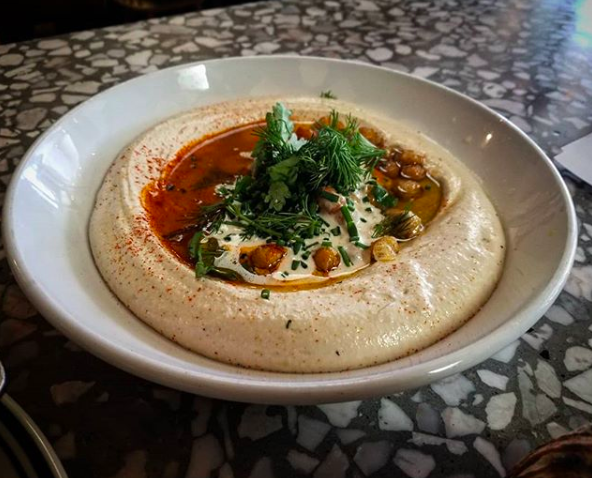 Shakshuka
Classic – stewed tomatoes, sweet peppers, chilies, and farm egg
Aba Style – organic potatoes, sweet chili, garlic, jalapeño, and farm egg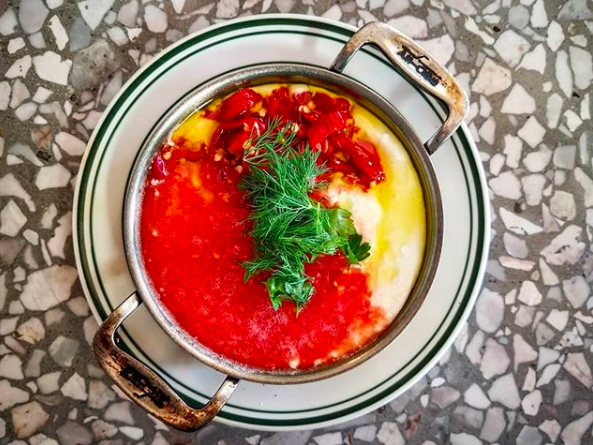 Pita Sandwich
Roasted Romanesco – mixed greens, house pickles, chermoula, and tahina
Roasted Tomato – roasted peppers, house pickles, hard boiled egg, and tahina
Sabich – fried eggplant, crispy potato, hard boiled egg, tahina, schug, amba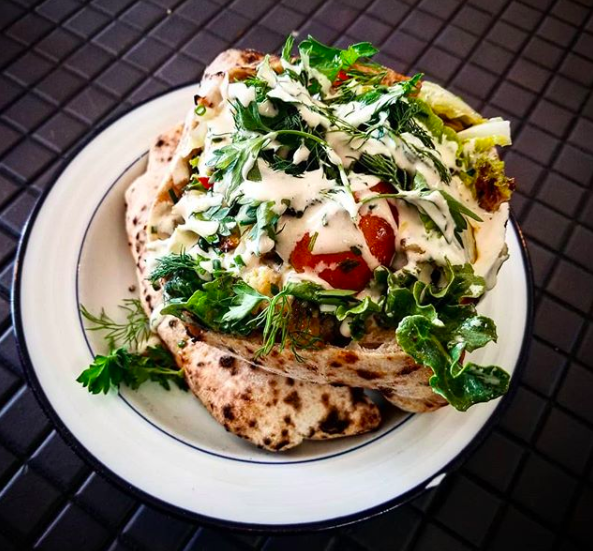 Sides
Israeli Salad – tomato, cucumber, carrot, herbs and local citrus
House Pickles – assorted and made by hand right here
Hand-Cut Fries – organic Russets, aoli, smoked sea Salt
Tahina – fresh squeezed tomato, calabrian chili and olive oil w/ pita
Roasted Cauliflower – chermoula, pickles raisins, tahina, fresh herbs
Sweets
Malabi – rose water and roasted peanuts
Halva Cake – dark chocolate and orange
Beverages
Turkish Coffee
Fresh Mint Tea
Cold Brew
Sparkling Water
Seasonal Granita
Sodas
Hours of operation for Hasiba are Monday–Thursday/Sunday, 10:30am-10pm; Friday, 10:30am till 30 minutes before sundown; Saturday, 30 minutes after sundown till late.
Kosher certification under Kosher LA.