This is a sponsored post.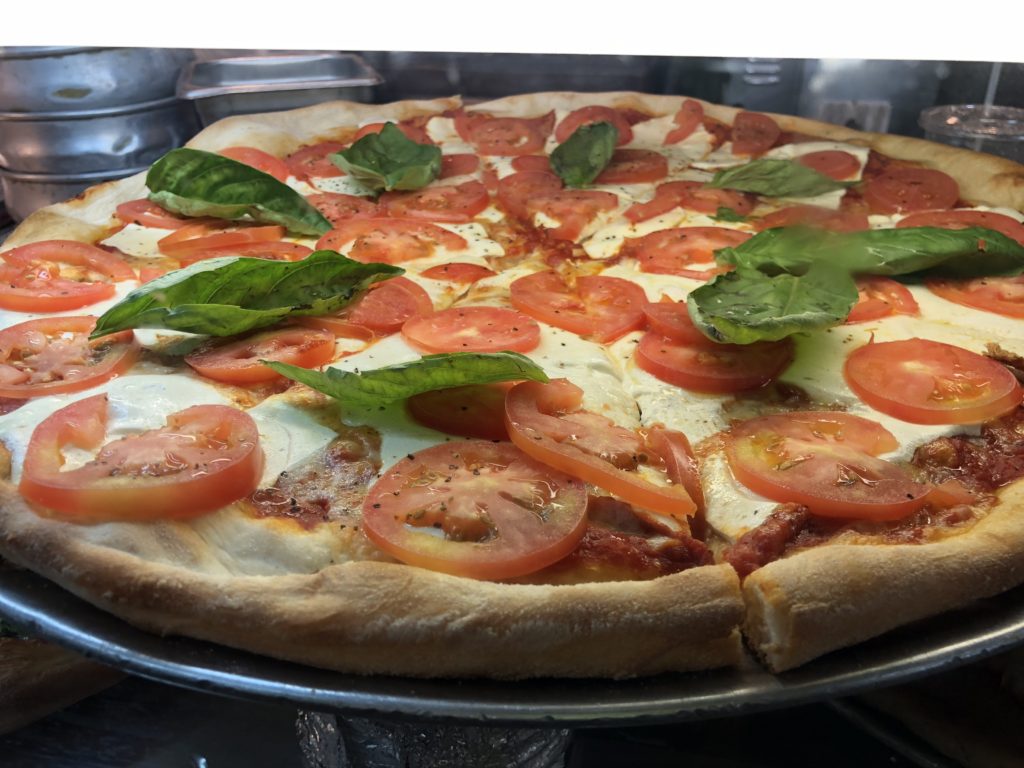 Located in the heart of Midtown Manhattan (near Macy's Herald Square, Penn Station, and Times Square), Jerusalem Cafe is an affordable and delicious option for breakfast, lunch, or dinner.
A kosher landmark, Jerusalem Cafe (formerly "J2") begins it's day serving up breakfast at 7:00AM. They offer a wide variety of options including omelets, home fries, pancakes, breakfast wraps and sandwiches. Add fresh cut fruit, or a your choice of gourmet coffee drinks to make a complete breakfast to get your work day started right.
The restaurant offers an extensive lunch menu, they're more than just great New York style pizza. Try their fresh salad bar, or their mouthwatering calzones, pastas, fresh fish, sushi and sandwiches. Delivery to your office, home or meeting space is available.
Delivery is available from 7:ooAM-7:45PM M-Th, 7:00AM-2:30PM Fri and 11:00AM-7:00PM Sun.
Delivery minimum is $10. Order here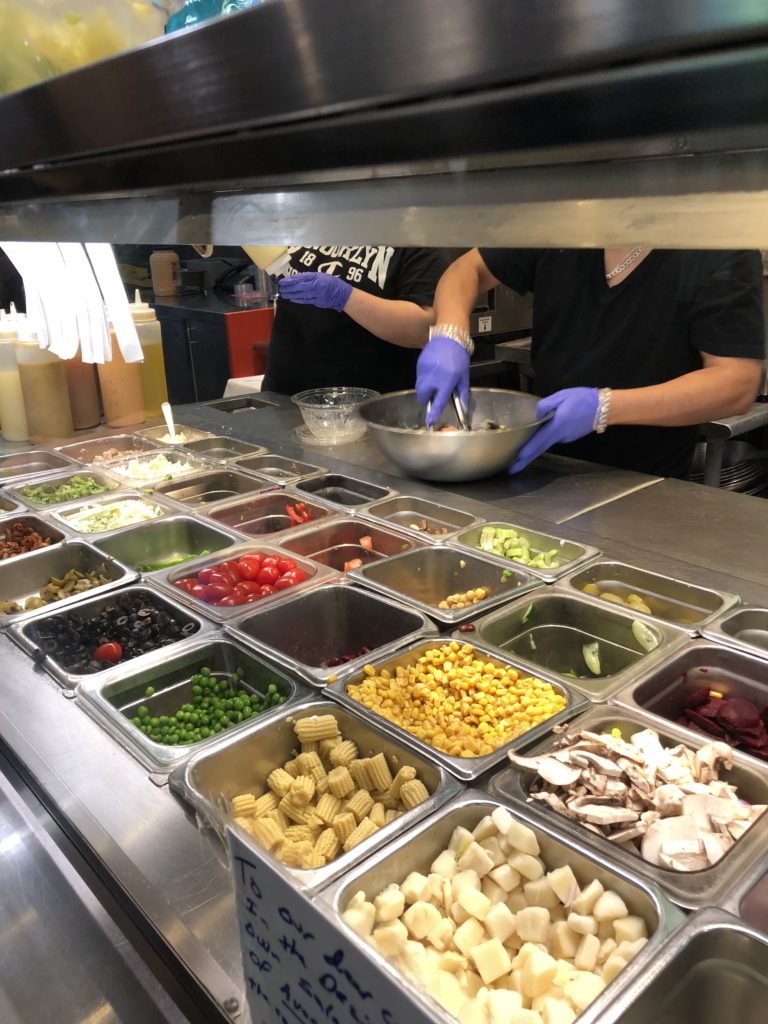 In addition to all the delicious options offered for breakfast and lunch, Jerusalem Cafe is open till 9:00PM offering a convenient dinner spot for the foodie on a budget.  Whether you're working late, need a casual date spot, or a quick bite before a Broadway show, Jerusalem Cafe offers all that and more.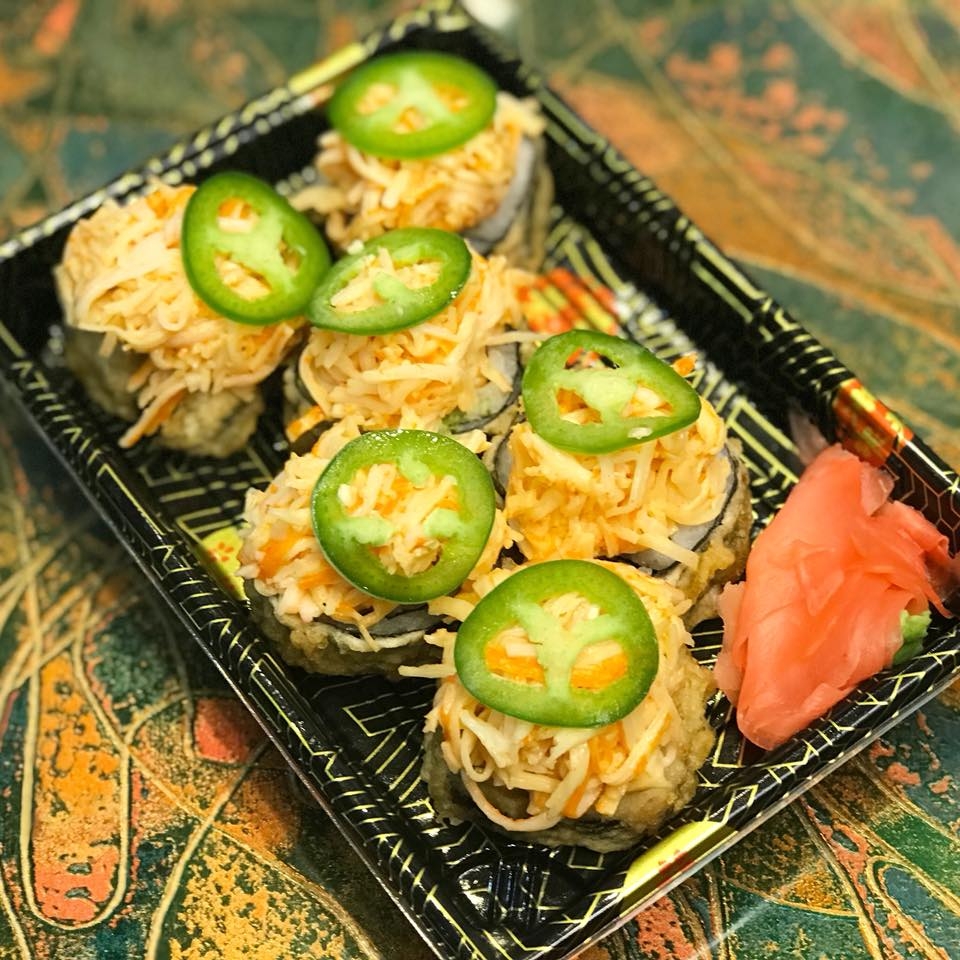 Craving Sushi? Jerusalem Cafe recently hired a new and extremely talented sushi chef, who will wow your tastebuds. Stop in for the freshest kosher sushi in town, or have it delivered to you at your convenience.
Besides for offering tasty breakfast, lunch, and dinner options, Jerusalem Cafe offers delicious, dairy, and pareve, catering for every occasion. Put out a fabulous spread at your next business meeting, catered event, or family gathering. Packages offered include bagel platters, tuna and egg salad platters, smoked fish platters, sushi platters, mediterranean platters, pizza, pastas, salads, fresh fish platters, and dessert platters. Call 212-398-1475 for catering orders & other info.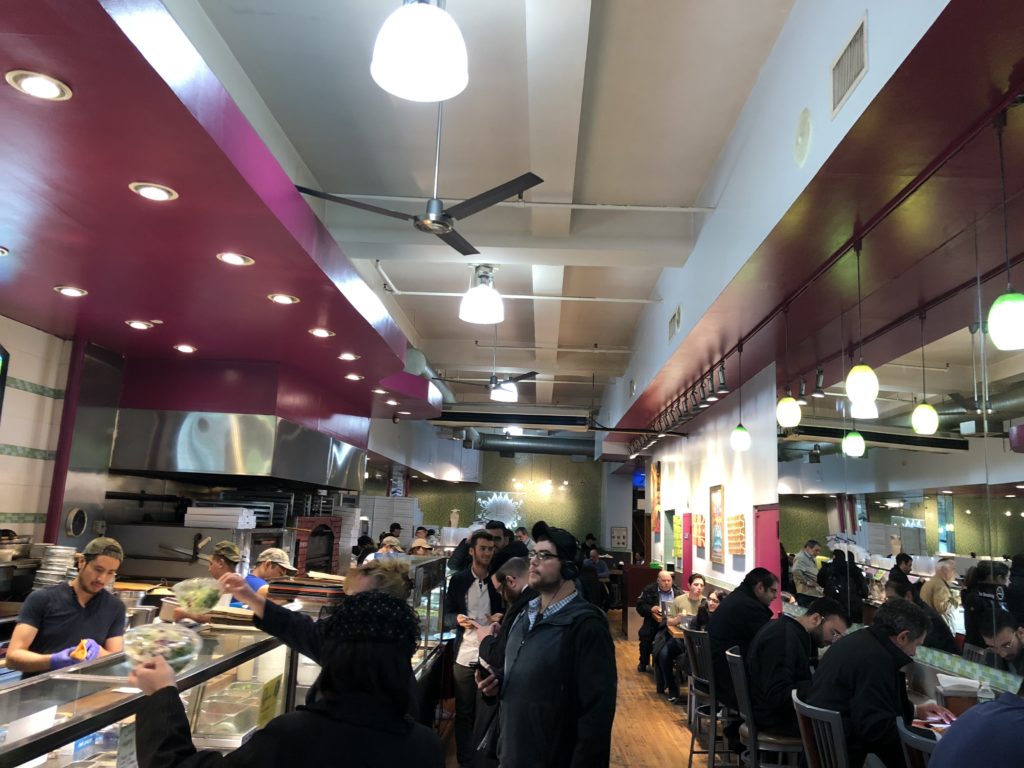 Jerusalem Cafe is conveniently located at 35 West 36th street, between 5th and 6th Avenues.
They are open from 7:00AM-9:00PM Mon-Thu, 7:00AM-4:00PM Fri and 11:00AM-9:00PM Sun.
Jerusalem Cafe is kosher Chalav Yisrael and Pas Yisrael under the supervision of the OK and Udvari hashgacha.