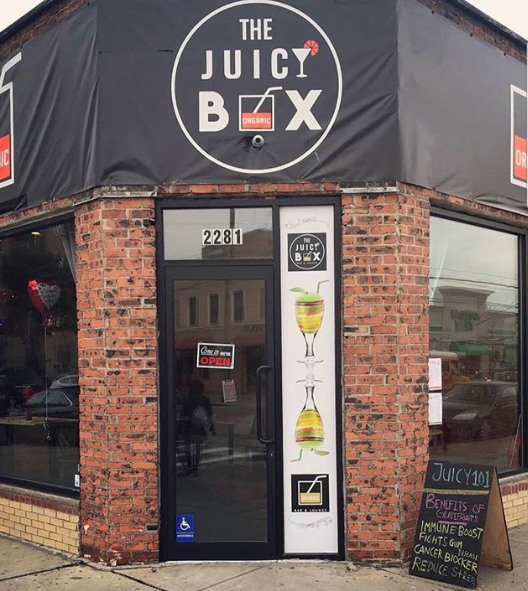 Located down the block from Brooklyn College, The Juicy Box is an organic juice bar that recently became kosher thanks to some pressure from the local community and Elan Kornblum of Great Kosher Restaurants.
The juice bar serves small-batch, cold-pressed juices using a hydraulic press to extract the juice from a variety of fruits and vegetables. According to their website, this method keeps more vitamins and minerals in your juice. The produce used is sourced from local farmers' markets.
Their juice menu items are priced at $8.50/$10/$12 for small/medium/large drinks, and they include:
Apple, Beets, Carrots
Kale, Pineapple, Apple
Kale, Cucumber, Apple, Lemon, Ginger
Pineapple, Orange, Beet, Celery
Pineapple, Orange, Grapefruit
Orange, Beet, Celery, Carrot, Turmeric
Pineapple, Orange, Celery & Beets
Apple, Lemon, Ginger
Apple, Carrot, Parsley & Lemon
Celery, Cucumber, Kale & Lemon
Orange, Beet, Carrot, Celery & Apple
Watermelon, Lemon & Ginger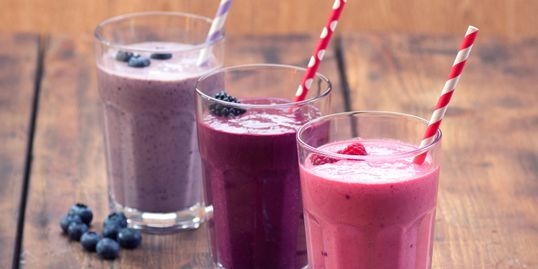 Additional items include smoothies, açai bowls, wellness shots, and other drinks.
Food items available on the menu include:
Portabella Mushroom Melt on Homemade Spinach Bun
Bell Pepper Mix in Turmeric Wrap with Cashew Sauce

Option to add Spicy Vegan Sausage

Veggie Burger on Coconut Turmeric Bun
Salmon Burger on Homemade Coconut Turmeric Bun
Vegan patties
Salmon patties
Numerous salads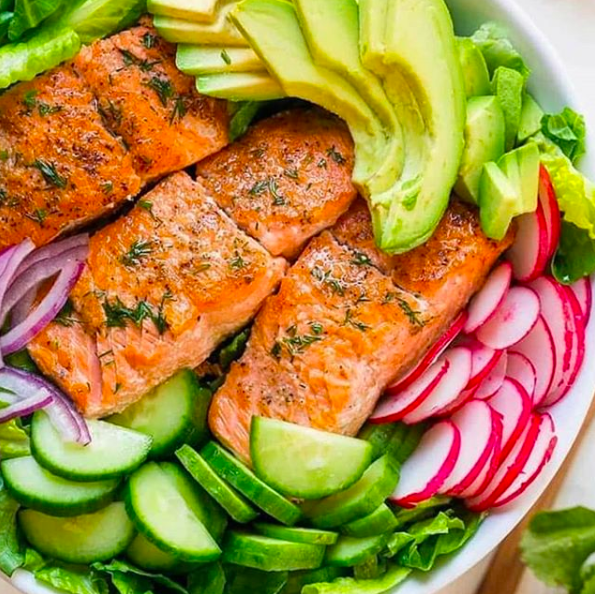 The cafe is 100% vegan except for 2 dishes: OU Salmon and OU-D Polly-O Mozzarella cheese.
Hours of operation for The Juicy Box are Mon-Fri 7am-10pm & 9am-10pm on weekends.
Kosher supervision under Gotham City Kosher/Rabbi Chaim Shimon Warman.
The Juicy Box delivers via UberEats.