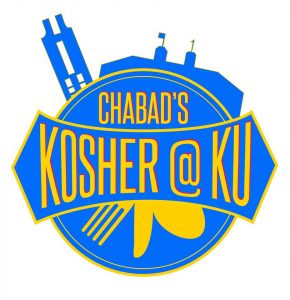 The University of Kansas has opened its very first kosher dining option for students on campus this semester. Students can use their meal card or pay $10 for all you can eat buffet.
Menu items rotate weekly and include dishes such as seared chicken thighs with oven roasted potatoes and green beans almandine, Italian meatballs with basil pasta and zucchini pepper vegetable medley, lemon and rosemary chicken with lemon pepper broccoli and vegetable rice pilaf, and more.
Kosher food is available Tuesdays from 4:30pm-7:30pm in Downs Hall.
The kosher dining hall is certified by Rabbi Zalman Tiechtel of the KU Chabad.