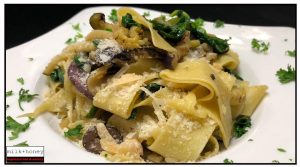 The Valley of the Sun JCC in Phoenix is now offering sit down dinner service for kosher customers. milk + honey Espresso Bar & Eatery will specialize in Italian favorites such as pasta and pizza.
As a clear transition from the hustle and bustle lunch time, dinner will be served by candlelight on white tablecloths and be accompanied by a wine menu.
The dinner appetizer menu will include a variety of bruschettas, carrot ginger soup, spinaci e formaggio polpette (spinach, ricotta, parmesan and mozzarella balls, deep-fried with pink sauce) and others.
Pizzas can be ordered as margherita, aglio (tomato sauce, garlic and oregano, cheeseless), milk+honey (caramelized onions, red bell peppers, mushrooms, kalamata olives and basil), quattro stagioni (zucchini, eggplant, red bell peppers, mushrooms and basil), and a bunch more.
Desserts include tiramisu, chocolate mousse, cannoli, gelato, and more.
The restaurant will also offer mixed drinks such as grapefruit martini, apple chocolate martini, margaritas, and other unique blends.
The cafe is opened Sunday 10am-4pm, Monday-Thursday 8am-8:30pm, and Friday 8am-3pm.
milk + honey is certified by Greater Phoenix VAAD Hakashruth.