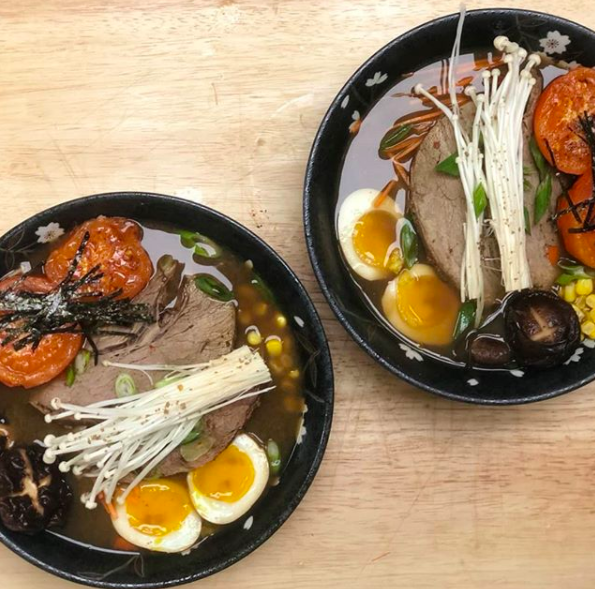 The long wait for the kosher Vietnamese restaurant and noodle house Pho-Men on Troy to open has finally arrived. The Crown Heights, Brooklyn based restaurant is currently taking reservations for seatings.
Seatings for this week are currently sold out, according to Elan Kornblum, and reservations are available for next week as of publishing time.
Menu items include: rice cakes, papaya salad, bahn mi sandwiches, numerous pho and ramen options, and unique drinks that include bubble tea and others.
Pho-Men is kosher certified by the CHK (Crown Heights Kashrus).
(images from @phomennoodles on Instagram)