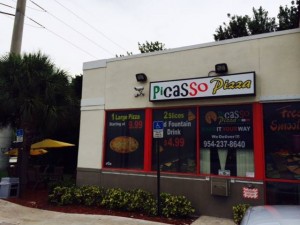 The Hollywood Chevron station that was formerly home to Picasso Pizza, which closed down over a year ago, is now home to another kosher restaurant, Cafe 56.
The new restaurant is serving dairy, Cholov Yisroel food for people looking for a quick, casual meal.
Menu items include margarita and white pizzas, and a build your own option. Greek and tuna nicoise salads, avocado and tuna sandwiches, tuna melt and Greek paninis, are all available, with the choice to build your own of each. Pastas include baked ziti, fresh Italian tomato sauce, alfredo, and pink.
On the "sweet" menu are ice cream, smoothies, milkshakes, and more.
Hours of operation are currently Monday-Thursday 9am-9pm.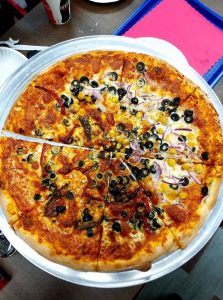 Cafe 56 is certified by the ORB.