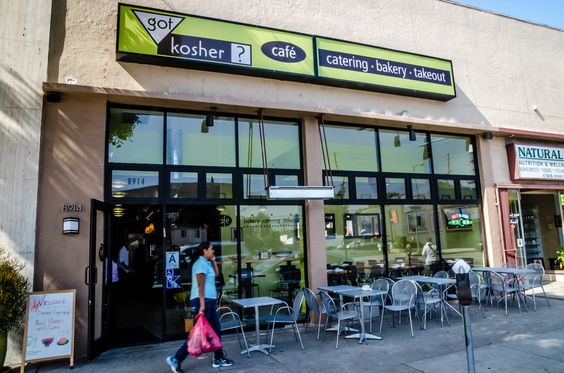 Around since 2012, Got Kosher?'s French-Tunisian Chef/owner Alain Cohen is transforming his restaurant into Harissa Restaurant starting March 1st. The Got Kosher? bakery and catering will still remain.
Harissa Restaurant will be launching a preview menu at Got Kosher? on February 14 to give diners an idea of the special meals being planned for the holidays.
Inside the restaurant can seat 40, and weather permitting, another 20 outside.
The new name of the restaurant focuses on the chef's refined, Sephardic, French-Tunisian cuisine, and honors the beloved spicy sauce of Tunisia, known as "the ketchup of the country" – harissa and will offer made-to-order gourmet sandwiches, salads, grilled items, entrees, and sweets.  The restaurant's new items includes an expanded menu of signature favorites with new and rare Parisian dishes, such as offals grillades, and Kosher Charcuterie Boards.  They will still feature their popular California-inspired salads, entrees, desserts, pretzel rolls,and BBQ Sunday of Got Kosher?, along with selections of authentic, French-Tunisian couscous, and offbeat tagine feasts. The restaurant is already offering an array of fine beers and wines.
Specialty items and signature dishes include: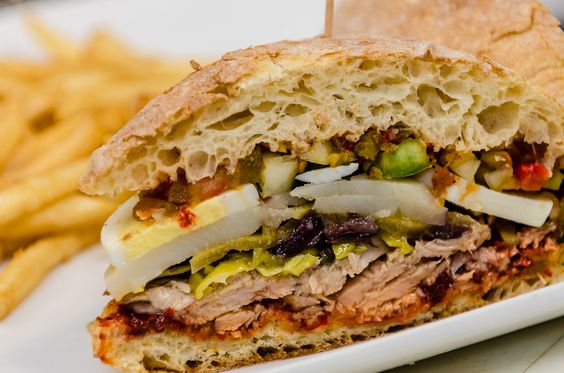 Street Eats Sampler (Tunisian finger foods); Kemia Sampler (Mediterranean house salads); Charcuterie Board (house- made with 100% grass fed beef, antibiotic & hormone-free chicken); Seafood Board; House Dry-aged Steak; Alain's Tunisian Tuna Sandwich; Harissa Spiced Burger; "Complet Poisson" Fish; Parisian Grillades and Couscous Feasts & Tajines.
Additionally, they are adding new international Shabbat menu each week.
Hours for Harissa will be Sun-Thurs 11 AM-9 PM, Fri 9 AM-4 PM.
The restaurant remains non-GMO and under the kashrut of the RCC.