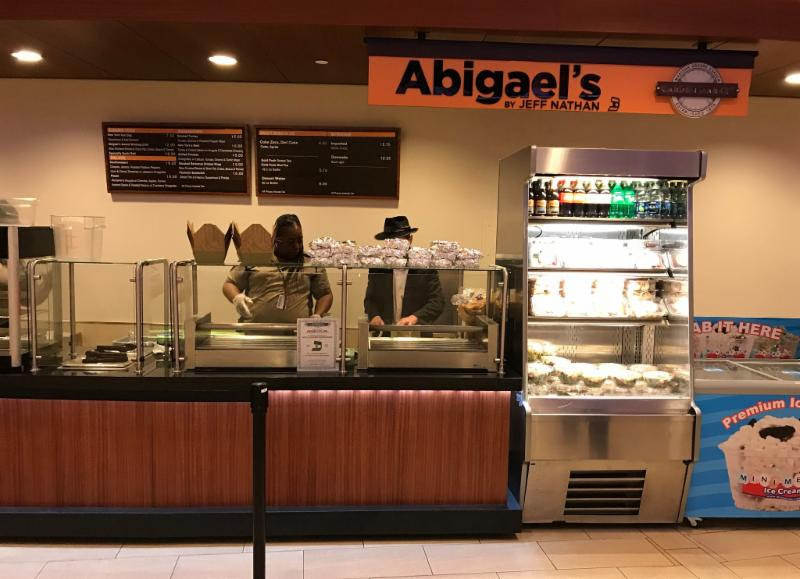 In addition to managing the premium kosher concessions at the Barclay Center, Abigael's by Jeff Nathan has taken over the kosher stand inside MSG (Madison Square Garden), replacing Carlos & Gabby's for Knicks (basketball) & Rangers (hockey) games.
For years, Abigael's has operated the kosher dining for MSG's Suites, Delta & Madison Clubs for years. Now all MSG guests will have an opportunity to dine on Abigael's stadium fare! Abigael's concession can be found at the food court on the 6th floor.
Jeff Nathan himself will be popping in on a regular basis to monitor the quality of the stand and the food.
There's a possibility that MSG will allow Abigael's to offer limited kosher options for concerts, mainly Grab and Go sandwiches and salads, but nothing hot. More details on that coming soon.
---
The extensive kosher menu at MSG will include: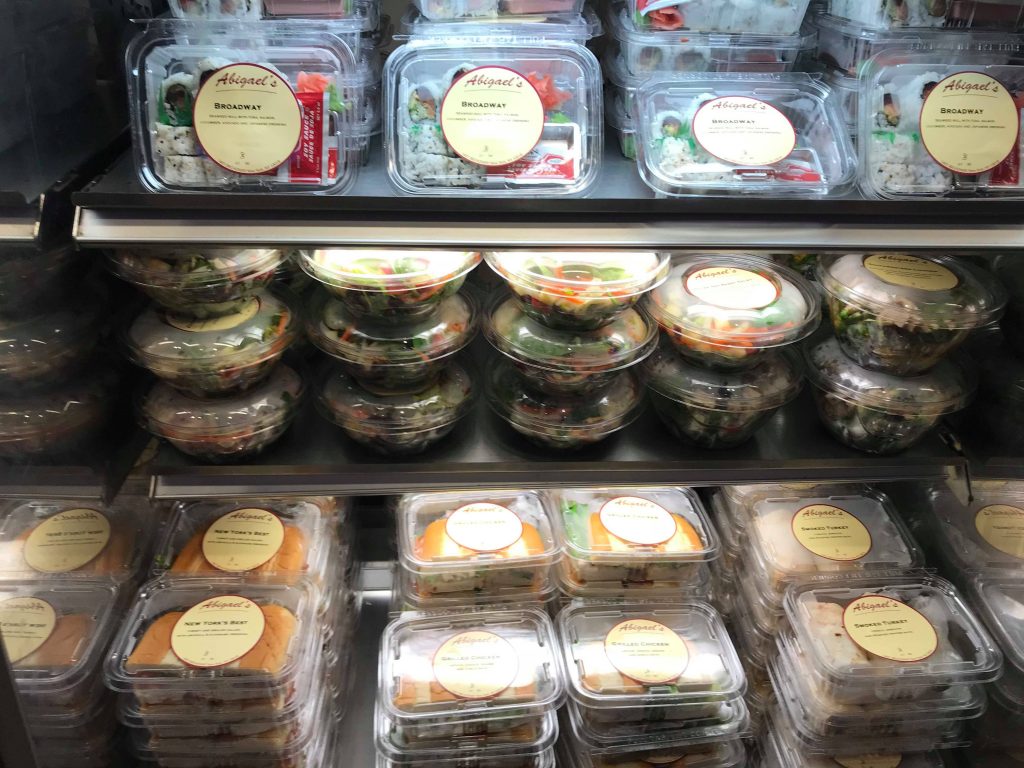 SALADS:
Southwestern Chicken (organic & antibiotic free) with chayote, jicama, roasted poblano peppers, corn & cherry tomatoes; with jalapeno vinaigrette
Pecan – (Vegetarian) – romaine and arugula with cherries, apples, fennel, ancient grains and toasted pecans,
with cranberry vinaigrette
SANDWICHES:
Smoked Turkey – tomato, sprouts and roasted red pepper mayo
New York's Best – turkey and grilled salami with arugula & Dijonaisse dressing
Grilled Chicken – chargrilled, with lettuce, tomato, onions and garlic mayo
HOT DISHES:
Smoked Barbecue Brisket Wrap – house-made pulled brisket with black beans, onions and peppers
Pastrami Sandwich – sliced thin, with sauerkraut and pickles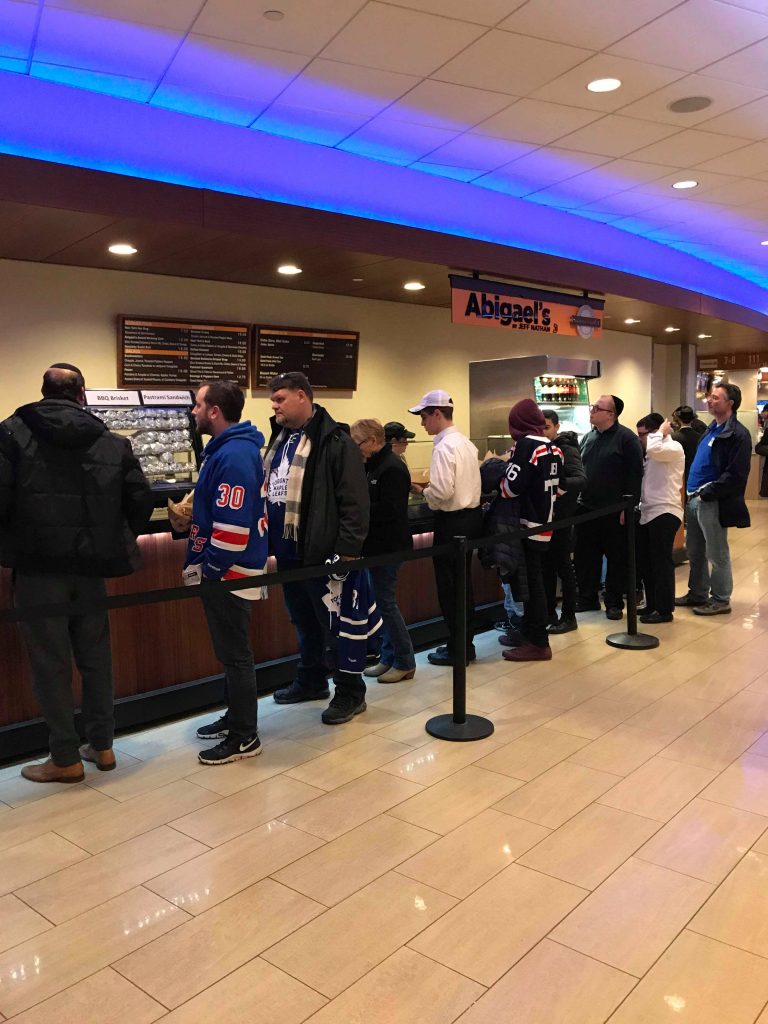 FROM THE GRILL:
New York Hot Dog – sauerkraut and deli mustard
Abigael's Award Winning Chili – slow smoked brisket and short rib, chiles, beans and tomato
Sausage & Pepper Hero – sweet Italian sausage with onions and bell peppers
SUSHI:
Broadway – seaweed roll with tuna, salmon, cucumber, avocado and Japanese dressing
---
Kosher certification for Abigael's at MSG is by the KofK.