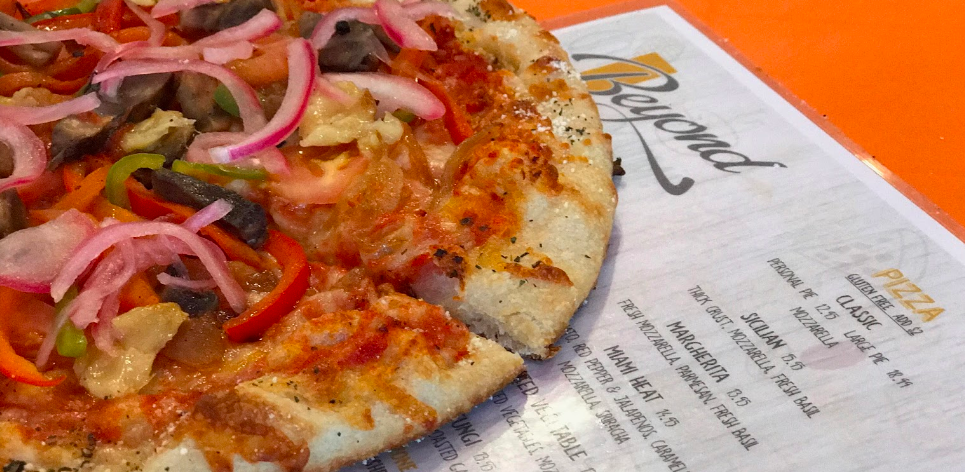 Miami Beach's popular and longstanding dairy eatery since 2005, Beyond by Shemtov's, originally Shemtov's Pizza, has permanently closed its doors earlier this week.
It seems that the 41st street kosher corridor is going through a tough time as of late, with kosher restaurants in other areas, such as Surfside, getting the limelight (and not for nothing).
On a positive note, Beyond by Shemtov's owner, Baruch Sandhaus, has stated that he's committed to keeping kosher in the area and is working on a new concept to bring to the area. Details were not disclosed, but we definitely expect this to not be the end of kosher dining coming from Sandhaus & co. in Miami Beach.