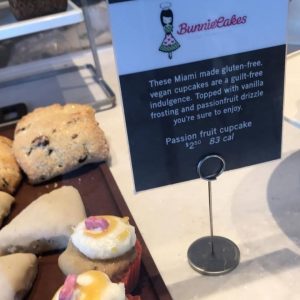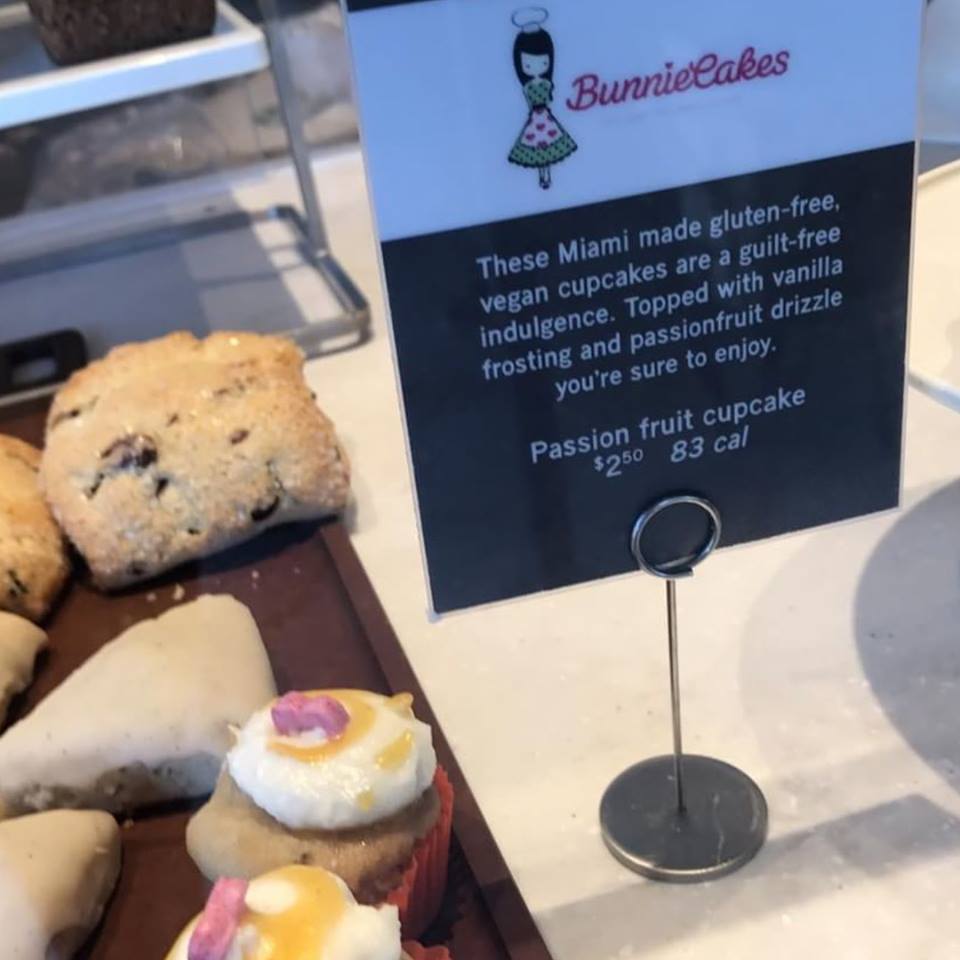 Kosher vegan and gluten free cupcakes are now available at select Starbucks in the Miami-Dade area. Bunnie Cakes is selling their delicious products for those who want a sweet treat to accompany their cup of coffee. Bunnie Cakes also has a studio in the Wynwood area.
Cupcake flavors include chocolate, vanilla, guava, passion fruit, cinnamon sugar, key lime, coconut, red velvet, banana chocolate chip, and more. Cupcakes and cakes are available in all kinds of different designs and flavors.
Starbucks is currently only selling the passion fruit mini cupcake.
Bunnie Cakes is certified by Kosher Miami.