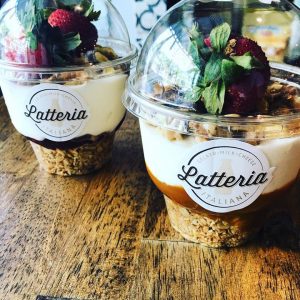 UPDATE: Kosher Miami issued a notice of termination of certification of the Latteria Italiana gelato. The removal of certification was not due to kashrut violations.
A hip gelato shop in Miami has decided to add kosher certification. Latteria Italiana is serving up refreshing artisanal Italian gelato to customers in the South Florida area. Although the shop offers other delicacies, only the gelato is certified kosher.
Flavors include dulce de leche, corn, milk and cookies, vegan dark chocolate, cappuccino, strawberry, and much more.
Hours of operation are Tuesday-Sunday from 12pm-10pm.
Latteria Italiana's gelato ONLY is certified by Kosher Miami.