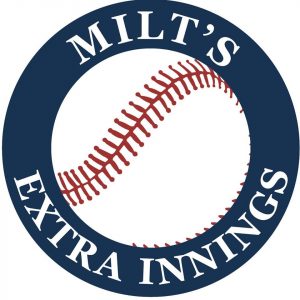 Milt's BBQ for the Perplexed in Chicago's Lakeview neighborhood will be opening up a kosher deli next door: "Extra Innings".
The traditional Jewish deli will be a special destination for a few reasons:
The restaurant will serve double duty, doubling as the Jewish Baseball Museum (being only a few blocks from the Cubs's Wrigley Field), celebrating the history of Jews in baseball.
Extra Innings will be staffed by young adults with intellectual and developmental disabilities through a partnership with Keshet GADOL, a not-for-profit dedicated to doing whatever is necessary to allow individuals with disabilities to achieve their potential.
The restaurant will have extensive To Go options as well as a vast sit-in menu.
The restaurant's menu options (for both to go and to stay) includes sandwiches/wraps/salads that can include pastrami, roasted turkey, grilled chicken caesar, tuna, roasted portabella, and roast beef. Salads include curried chicken salad, egg salad, grilled coleslaw, five spice tofu salad, and many more. Meals can include chicken kabobs, meatloaf, sweet and sour meatballs, sautéed kale, and more. Soups options include chicken matzah ball and chicken noodle, vegan lentil, and a number of others.
Extra Innings also offers a robust Shabbos take out menu.
To join the restaurant's grand opening event on November 9th, click here for tickets.
The restaurant is open Sun – Thurs 11am – 7pm; Fridays 11am – 2pm; Closed Shabbat.
Kosher certification for Milt's Extra Innings is the cRc.