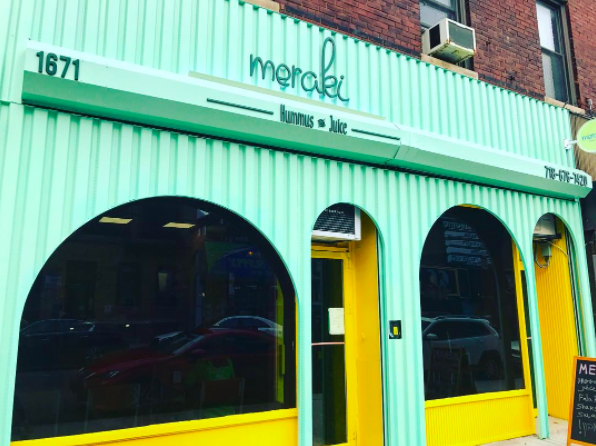 Having opened earlier this summer, Meraki Hummus & Juice Bar is a completely pareve Middle Eastern vegetarian in the Flatbush / Midwood section of Brooklyn off of Kings Highway.
Meraki specializes in homemade hummus, falafel, fruit & veggie juices, shakshuka, salads, and Middle Eastern desserts like malabi, aiming to bring healthy options back to the kosher restaurant scene in Brooklyn.
Meraki is open from 9am-9pm (most days, not Saturday, and shorter on Fridays) for breakfast, lunch, and dinner.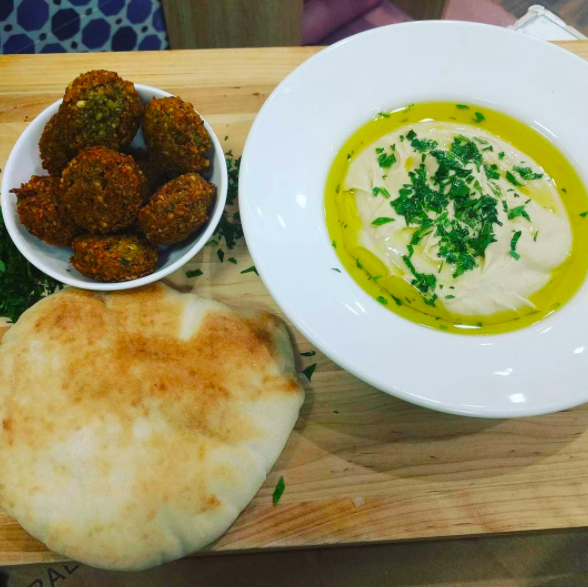 The eatery is kosher certified by the OK.