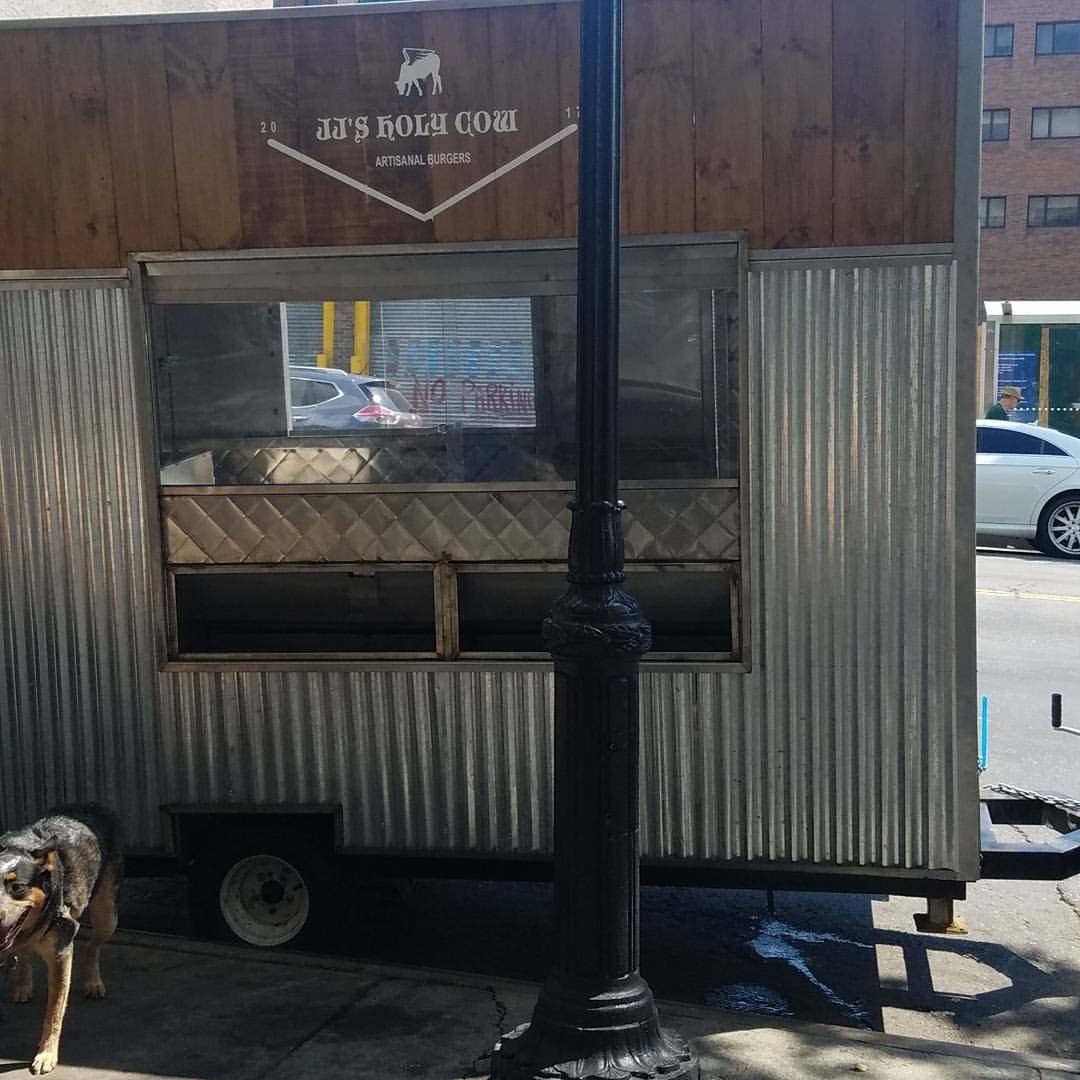 Kosher food has made its way to Downtown Brooklyn. JJ's Holy Cow is an Artisanal Burger food cart that serves organic burgers at reasonable prices.
Menu items include the Classic Burger (organic meat patty, lettuce, tomatoes, pickles, with sauce), the Avocado Burger (avocado, kale, fried sweet garlic peppers, chipotle sauce), Breakfast Burger (over easy egg, beef bacon, seasonal mix of vegetable sticks, caramelized onion, aioli sauce), and more.
A specialty hot dog served in a pretzel bun is also on the menu for those looking for a burger alternative.
Cold honey ginger and iced lemonade are the drinks that are available.
Hours of operation are Monday-Friday from 11:30am-6pm.
JJ's Holy Cow is certified by Rabbi Aaron Raskinof of Brooklyn Heights.