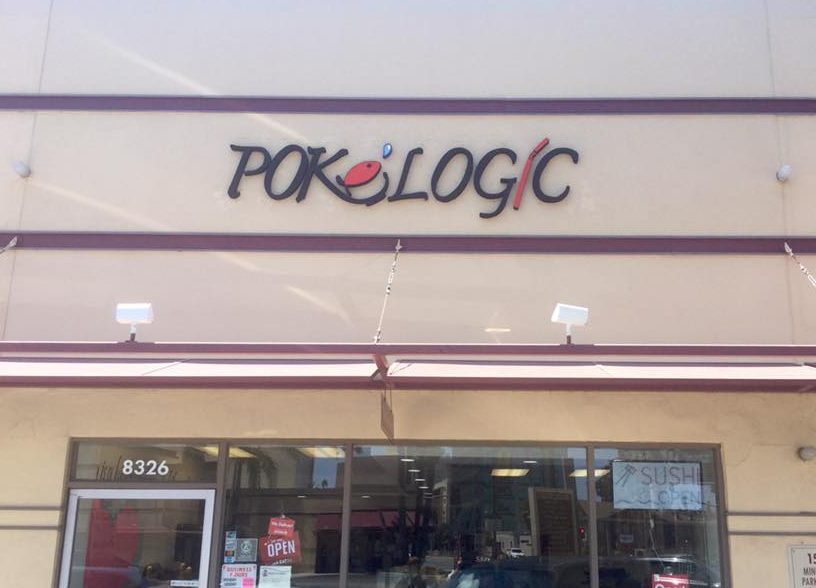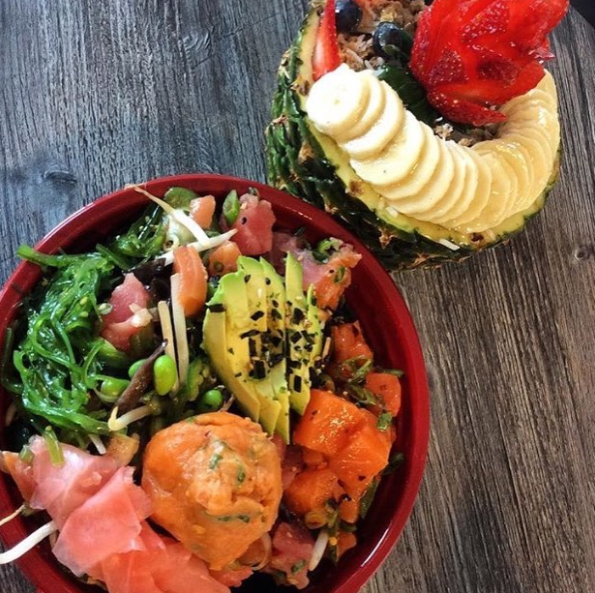 After a number of kosher restaurants on the East Coast began offering poke over the last year, Los Angeles now has its very own kosher Hawaiian restaurant. POKe'LOGIC is a newly kosher, dairy restaurant in Beverly Hills that allows customers to build their own sushi (poke) bowls, açai bowls, and smoothies.
With the build your own sushi option, customers can choose two, four, or six scoops of sashimi, a base of white, fried or brown rice, naked or fried noodles, seaweed salad and others, ahi or spicy tuna, vegetarian tofu, fake shrimp or crab, salmon or spicy salmon, with a choice of sauce (crunchy garlic, wasabi shoyu, sriracha aioli, and many others). It also comes with a choice of vegetable (edamame, mushrooms, kale, lettuce, or cabbage), herbs, fruits (mango, avocado, tomato, cucumber, pineapple, corn) and boiled egg, crispy onions, and more.
Poke and Açai bowls can be made in a regular bowl or inside a pineapple.
Smoothies are made with customers choice of fruit, vegetable, and protein butter.
Hours of operation are Sunday from 11am-7pm, Monday-Thursday from 11am-9pm, Friday 11am-8pm, and Saturday from 8pm-12am.
Poke'logic is certified by Kosher LA.