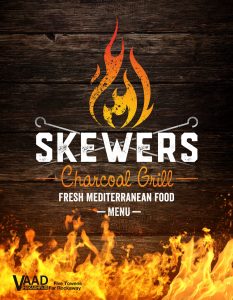 Skewers Charcoal Grill opened its doors for business in the Five Towns (Long Island) within the last few weeks. They serve fresh Israeli style food straight off a charcoal grill with lots of Mediterranean choices.
Appetizers include falafel, eggplant, Moroccan cigars, and shwarma rolls. Served fresh out of their charcoal grill are all different kinds of veal, lamb, chicken, turkey, rib eye, and m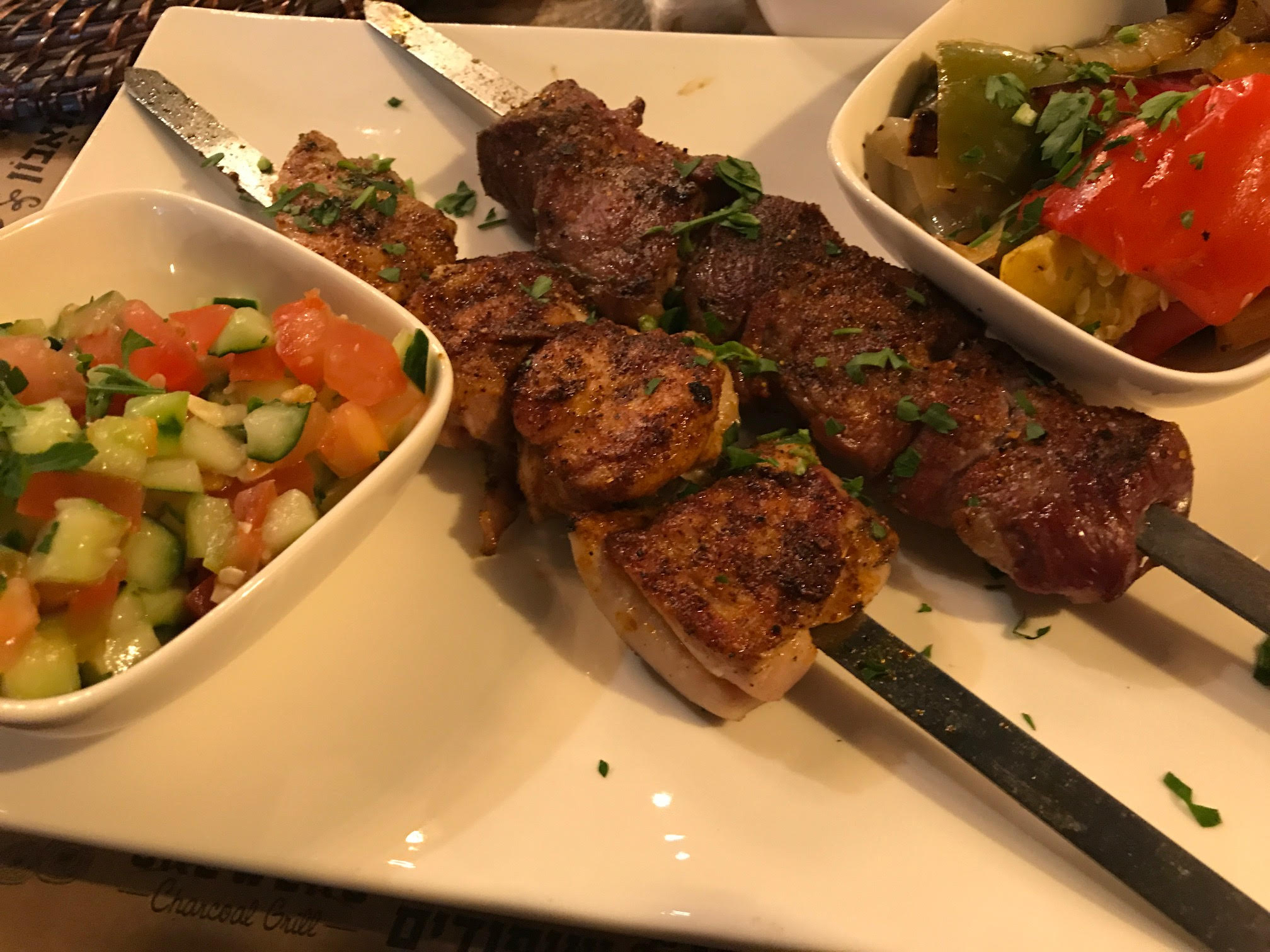 ore. Sandwich plates come either with a baguette, pita, or a laffa. All entrees are served with a choice of two sides; mashed potatoes, roasted potatoes, french fries, basmati rice, grilled vegetables, or Israeli salad.
A variety of fish dishes are also on the menu. Customers can try the grilled salmon, deep fried St. Peter, or grilled/fried tilapia.
Hummus lovers will enjoy the large menu of options (hummus with pine nuts, garbanzo beans, mushrooms, tahini, shakshuka, fava or schwarma).
Kids have a choice of hot dogs, chicken fingers, pasta with sauce, burger, and french fries.
Click here for the full Skewers menu.
Hours of operation are Sunday-Thursday from 11am-12am, and Friday from 9am-2pm.
Skewers is certified by the Vaad Hakashrus of the Five Towns Far Rockaway.