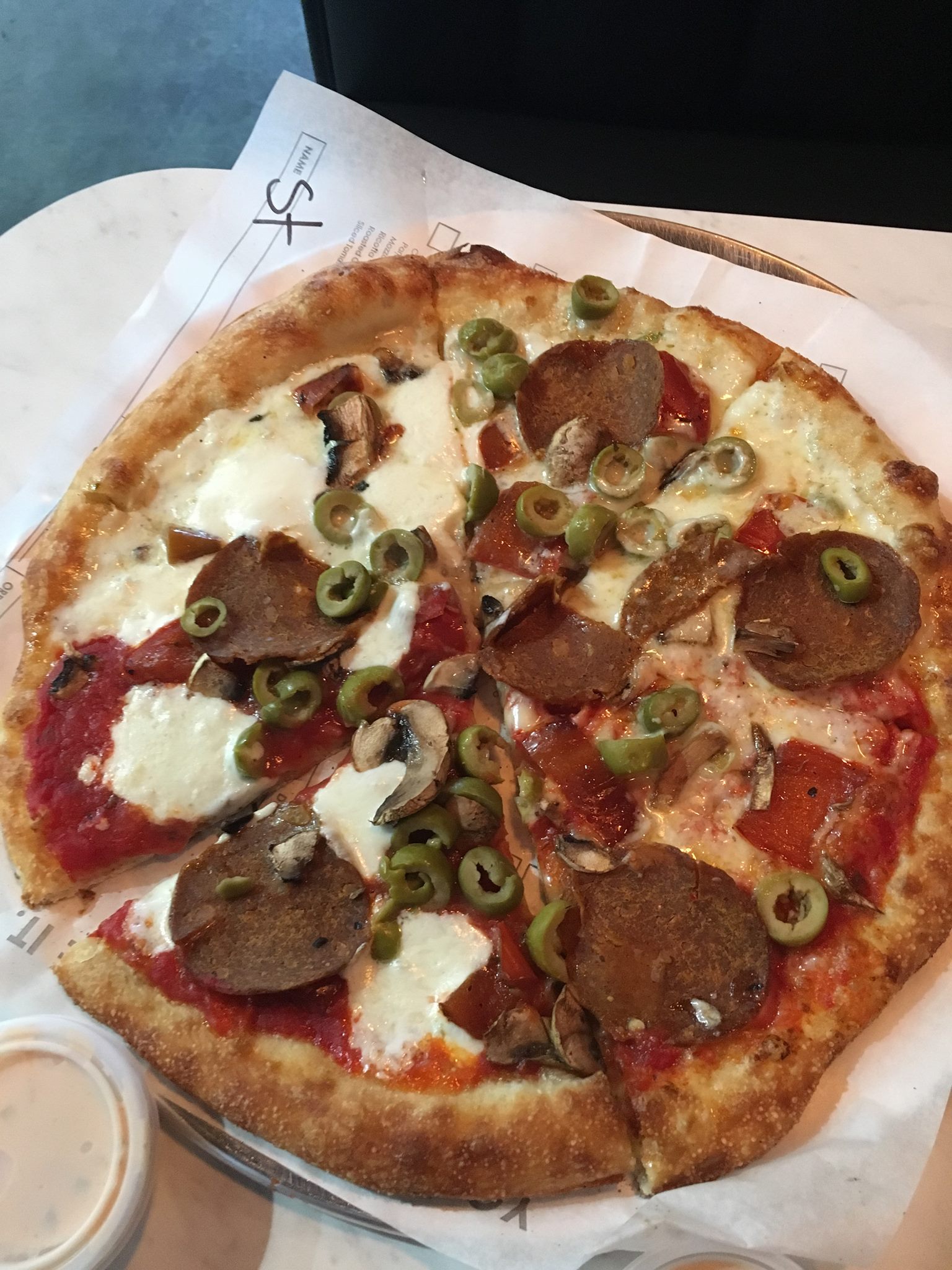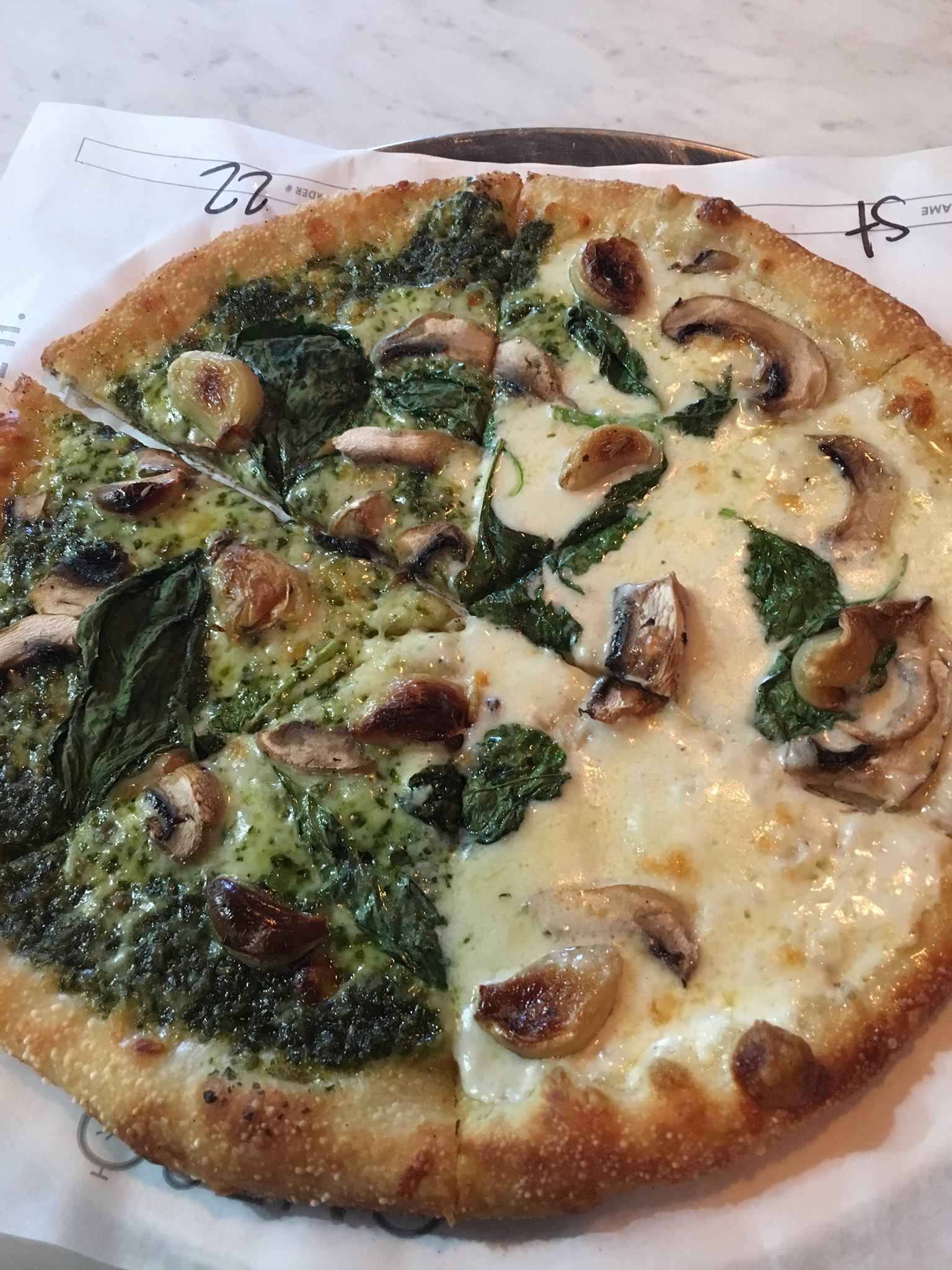 One80 Pizzeria is a brand new kosher pizzeria that opened last week on LA's Pico Blvd. What's unique about One80 is that nearly every pizza is made to order by each customer for $9.95, which includes most toppings and offerings.
Here's how the build-your-own pizza works:
Choose a crust: Neopolitan or Gluten Free ($2 extra)
Choose a sauce: tomato, spicy tomato, cream, or basil pesto
Choose a cheese: mozzarella, fresh mozzarella, feta, parmesan, ricotta, cheddar, or smoked provolone ($1.50 for each additional cheese)
Choose a protein: vegan pepperoni, vegan chicken, hard boiled egg, flaked tuna ($1.50 for each additional protein)
Choose 3 veggies: 24 options including sun dried tomato, jalapeño pepper, pepperoncini, capers, chickpeas, and more ($0.75 for each additional vegetable)
With these options, there are many thousands of possible combinations of customizable pizza that can be created.
One80 also offers build-your-own salads and dessert options including cheesecake with strawberry and rice crispy s'mores.
Full menu and toppings options are on their website.
The pizzeria is open Sun-Wed from 11am-11pm, Thu 11am-12am, Fri 10am-3pm, Sat 8pm-3am.
Kosher supervision for One80 is under the OK and is fully cholov yisroel.
H/T Estee Cohen