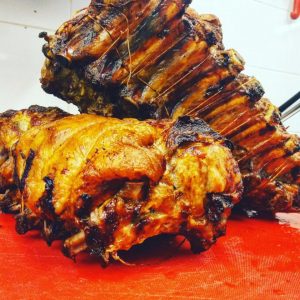 Another new kosher restaurant is opening in Tel Aviv, this time to serve up Rotisserie chicken located a couple block from the beach.
L'aile ou la Cuisse TLV (translated: a wing or a thigh) is a family run restaurant, where the master of the family is the master butcher, the daughter is going to be the one to run the restaurant.
When you walk into L'aile ou la Cuisse, you feel like you have entered a portal right to France, with one leg in Tel Aviv. Besides the rotisserie chicken, which is the highlight of the menu, you can find items like a hamburger on a brioche bun with either foie gras or "cheese" topping, a chicken burger, or various cuts of rib eye on a bun or on a plate. Other items on the menu include beef carpaccio, liver pate, and a variety of egg dishes.
Kosher Rabbanut Tel Aviv