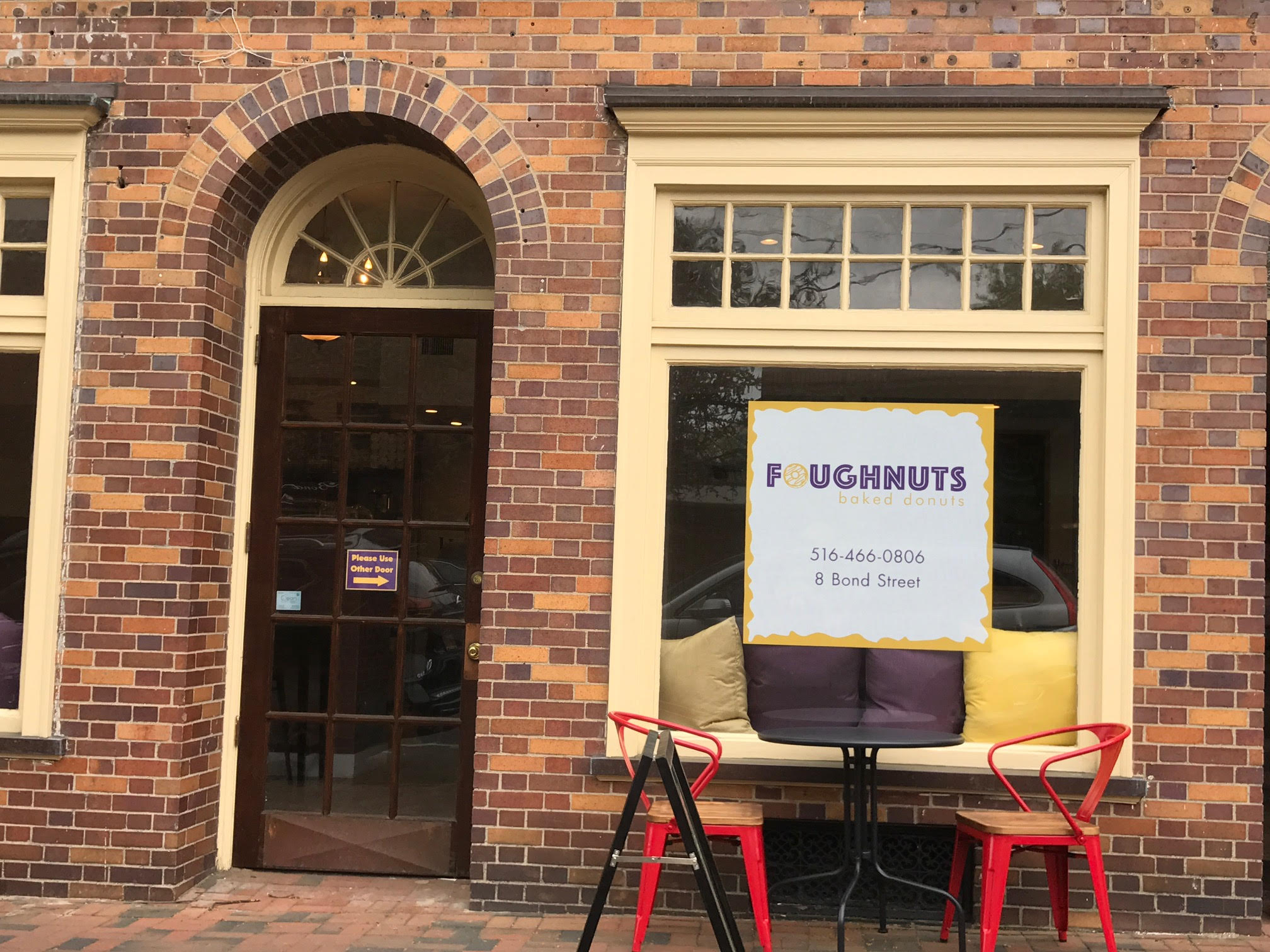 Open for a few weeks in Great Neck, Long Island, NY, Foughnuts is a new kosher dessert cafe / "healthy" bakery specializing in baked donuts located down the block from the Great Neck LIRR station.
Donuts are everyone's weak spot but many avoid them due to their high fat content from being fried. Baked donuts at Foughnuts come in a variety of flavors including 4 gluten free options, and peanut free options:
Cinnamon Sugar, Red Velvet, Chocolate Peanut Butter, Cookies & Cream, Chocolate Ganache, Apple Caramel, Lemon Poppy, Cafe Mocha, French Toast & "Faken", and Pumpkin Spice.
Gluten free flavors include: Strawberry Basil, Banana Coconut, Confetti Fun!, and Blueberry Crumb.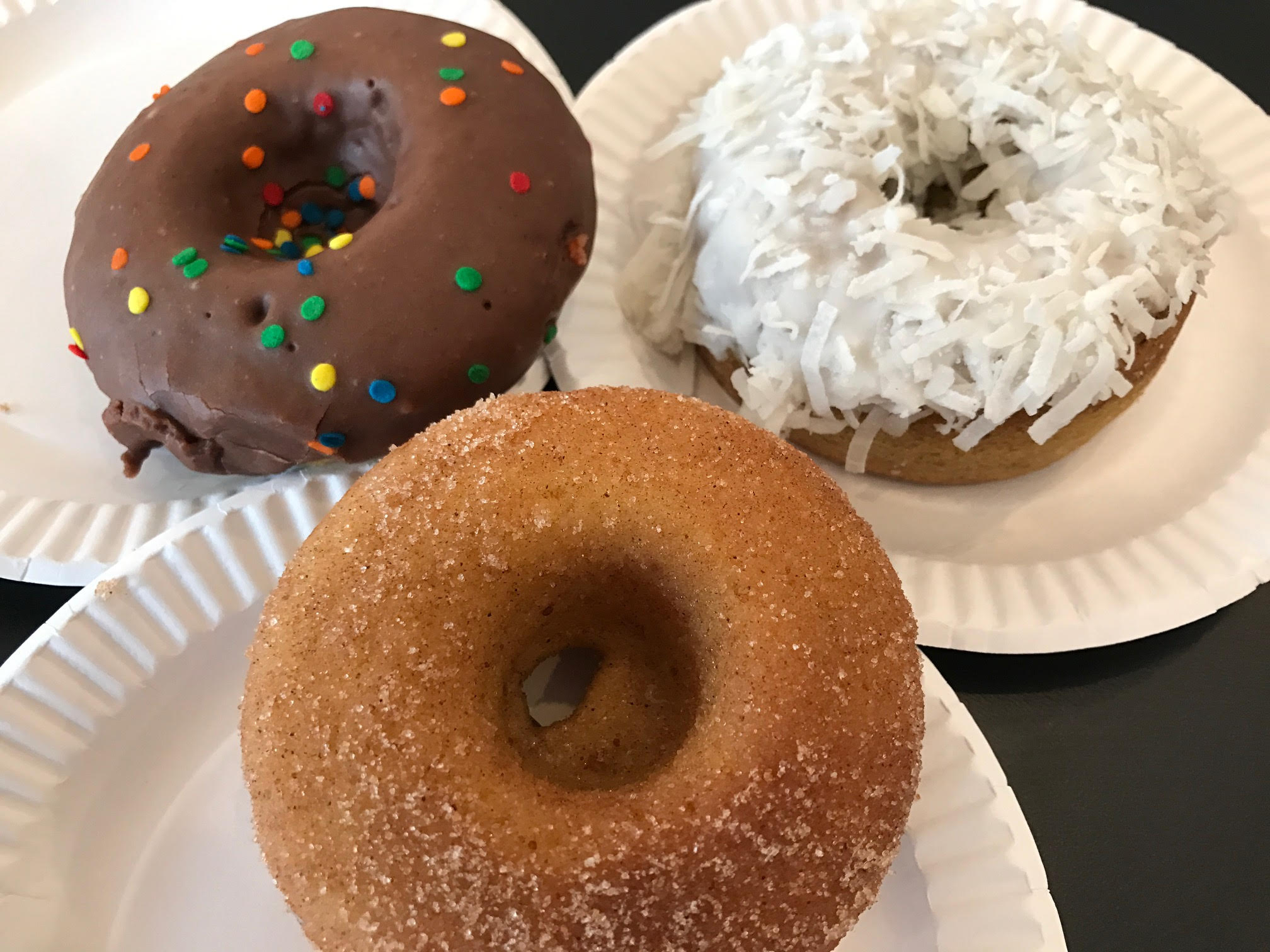 The cafe also offers cookies and coffee roasted from Brooklyn Roasting Company.
Plenty of seating is available at Foughnuts giving a warm and inviting atmosphere for those wanting to hang out on the couches, or enjoy their coffee and donut accessing their free wifi.
Foughnuts is open from Mon-Fri 7am-9pm, Sat 8am-9pm, Sun 9am-5pm.
They are under the kosher supervision of Earth Kosher (Rabbi Zushe Yosef Blech).