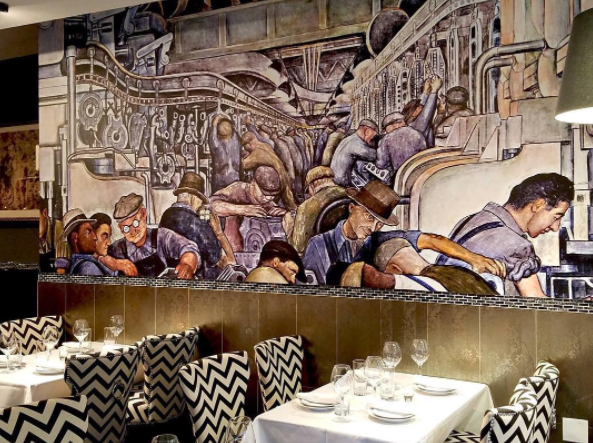 The former chef of Basil in Crown Heights, Chef Jose Soto has taken his talents across the borough into Flatbush where he was brought in to run the brand new La Cambio, a new upscale kosher dairy restaurant in Brooklyn that officially opened last week.
Expect to try unique pasta, fish, salad, and dessert dishes prepared by Chef Soto. Click here for their limited menu for the first few weeks.
The decor of the restaurant, as depicted in the image on the right, is meant to take a page from the design aesthetic from the Roaring 20's (think 'The Great Gatsby'). La Cambio is possibly the only kosher dairy restaurant with white tablecloth service for all three daily meals.
To start, the restaurant will only be open for dinner service, from 5-11pm for the first few weeks, eventually opening its service to include breakfast and lunch, opening as early as 8am, Sunday through Thursday. The restaurant will be closed on Fridays and open Motzei Shabbat, 1 hour after Shabbat ends.
Currently, the restaurant has approximately 30 seats in its front section. The back section, currently under renovation, will be able to hold another 40-50 diners once completed.
Diners can expect a classy, high-end service with innovative dairy dishes by one of the kosher industry's top chefs.
Kosher supervision for La Cambio is under Rabbi Gornish.
Scroll down for a selection of images of their menu items.