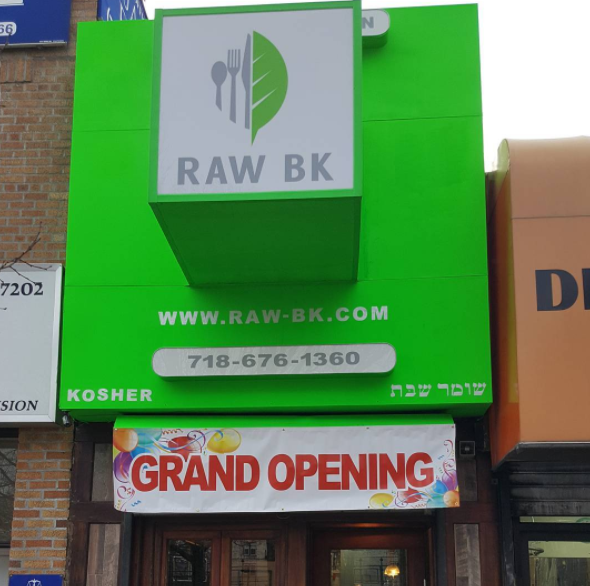 Brooklyn has added a healthy restaurant to its kosher scene. Replacing Eat N Run Cafe on Ave P, Raw BK specializes in wholesome foods that are sure to excite New Yorkers. Everything is non-processed, non-pasteurized, and organic to boot.
The menu has an entire gamut of juices and smoothies. Juice options range from the Mint Spritzer (alkaline water, lemon juice, mint sprigs, raw agave), the Fluid Flush (carrot, celery, cucumber, parsley, ginger, lemon), the Citrus Zinger (grapefruit, orange, carrot, lemon, ginger), and The Cleanse (carrots, beets, ginger, aloe vera, probiotic). The smoothie menu includes the Middle East Sesame Vanilla (almond milk, banana, tahini, date, chia seeds, cinnamon, vanilla) and the Healthy Brain (almond milk, strawberries, kale, cacao nibs, turmeric, cinnamon, brain food). Smoothies can be boosted with acai berries, almond butter, avocado, chia seeds, lucuma powder, bee pollen, pea powder, matcha, brain food, and more for an additional cost.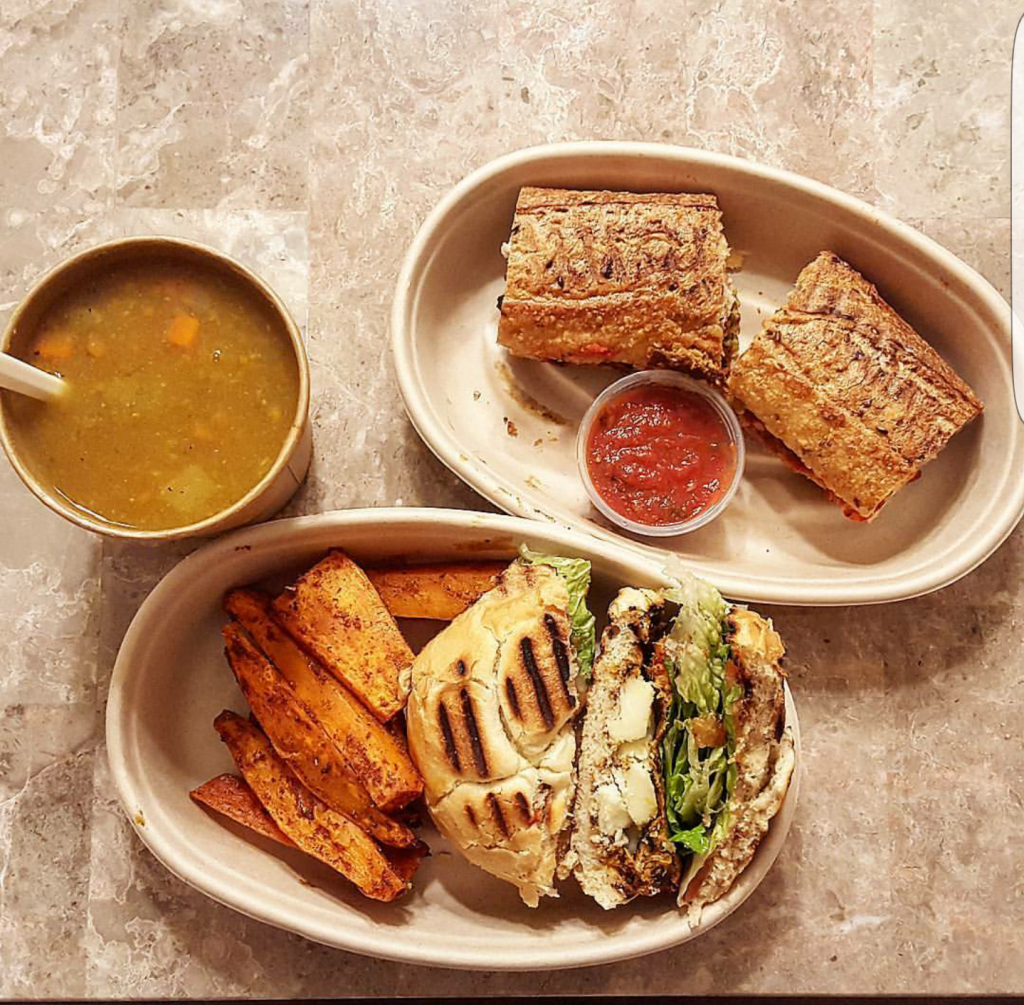 Raw BK also serves breakfast bowls, hot cereals, soups, salads, vegan burgers, fish, and desserts.
Customers can order gluten free, spelt, or regular pizzas. Pastas are either semolina or gluten free.
Hours of operation Sunday-Thursday are 7am-8pm, and Friday from 7am-3pm.
Raw BK is kosher supervised by the Star-K.