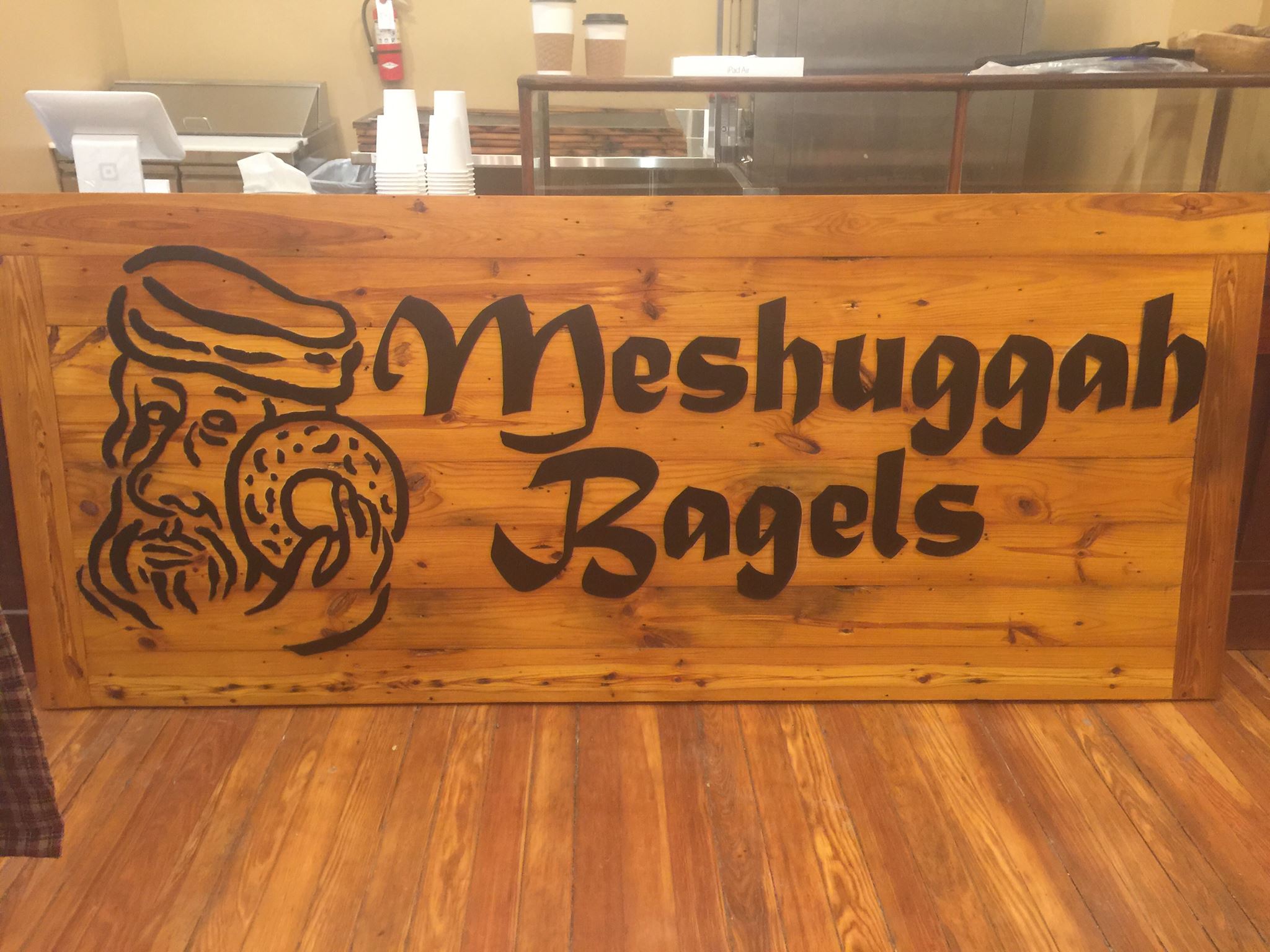 The original Meshuggah Bagels has been so popular in Overland Park, Kansas, that the owners of the shop have decided to open another location. Meshuggah Bagels' second location is slated to open by the end of 2016.
Bagels will be made fresh, on site, in the back of the New York style shop. The current menu has all types of bagels: plain, everything, poppy, sesame, salt, onion, garlic, rye, bialy, cinnamon raisin, and whole what. Cream cheeses range from plain, garlic and herb, rosemary and garlic, scallion, jalapeno, dirty martini, toasted everything, and cinnamon sugar. Smoked salmons and other fish schmears are available, as well as tomatoes, onions, and capers.
Hours of operation are Monday-Friday from 7am-2pm, Saturday-Sunday from 8am-2pm.
Meshuggah Bagels is certified by the Vaad HaKashruth of Kansas City.