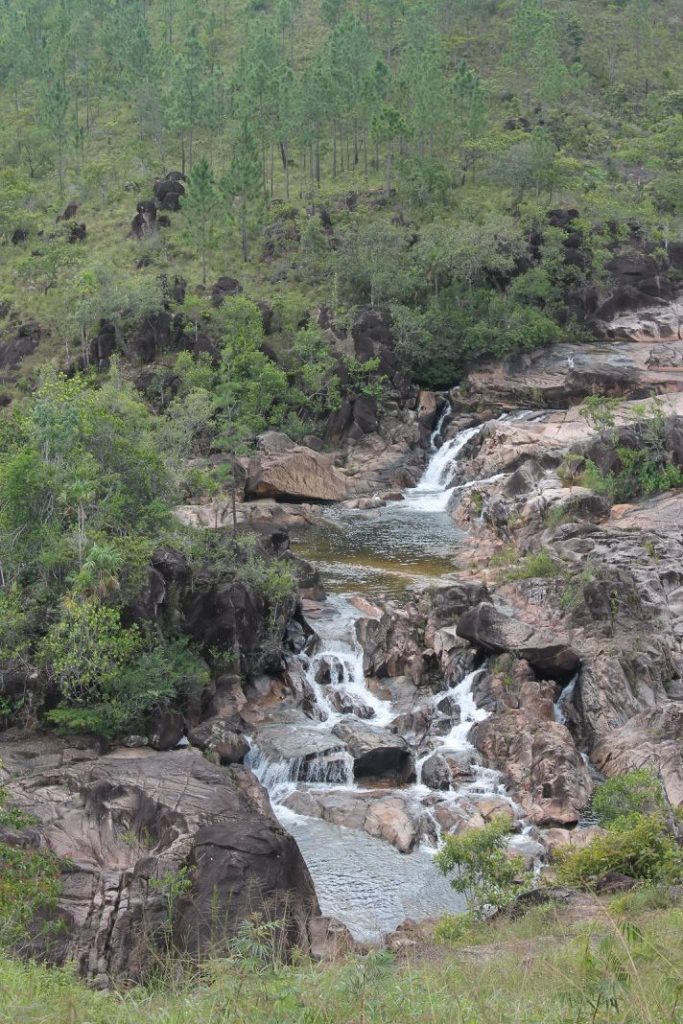 Submitted by Sari Holtz  |  Last date of travel: July 2016
Planning a family vacation for 19 people isn't easy. From finding a place that could accommodate everyone comfortably, fit everyone's budget and have activities for a wide range of ages, planning the trip was certainly a challenge, as well as an adventure.  We finally settled on a trip to Belize to enjoy the secluded, natural scenery of the jungle and historic and cultural richness that is unique to the area.
Belize is a country of only about 350,000 people and there are no Jewish communities there – not even Chabad.  So while I had read that there is some kosher food available, I worried about where and how we'd feed our large brood three square meals a day. I was also concerned about the actual food preparation, as I really didn't want to spent all my time in the kitchen during our vacation.  And so, I emailed 20 jungle lodges in the Belizean jungle and inquired about the possibility of getting assistance with our kosher needs.  
Of all the places I contacted, I only got one positive response, from Sharyn Brinker at the Mariposa Jungle Lodge.  Sharyn's lodge was the perfect accommodation for our group, as it has 6 spacious lodges, and we needed most of them.  She was willing to close off the last lodge and allow us to kasher the kitchen, where her talented staff could then prepare delicious, fresh kosher food for us with locally sourced ingredients.  Having grown up in New York, Sharyn was even familiar with the basic idea of kashrut and she was able to send me a list of what items she could purchase with an OU on it. She also sent me a list of the fruits and vegetables that were in season in July in Belize.  Armed with this information, we worked together to create an extensive menu that would satisfy both children and adults, including soups, salads, freshly-baked tortillas and unique local dishes.  Sharyn purchased a new set of dishes for us, and we supplemented with a soup pot that we brought in our suitcase.
We had planned to bring some USDA approved meat and cheese with us, as well as convenient snacks like crackers, but 7 of our suitcases got lost on route, which included the majority of this food (and clothing for 6 people!).  Sharyn jumped into action, helping us purchase additional kosher products and produce (and to find modest clothing at local roadside shops, as big business doesn't exist in the Belizean jungle).  Armed with our purchases, we updated our menu and Esau, the lodge's chef, prepared 3 wonderful vegetarian Shabbat meals for us.  (Our suitcases eventually arrived but by that point we were already comfortable with the local food, and didn't even miss all of the processed food we'd brought).
Over the course of the trip, we discovered kosher frozen bagels at Sharyn's favorite convenience store, as well as the absolutely fabulous fresh pineapple that is sold by locals on the side of the road. They will cut it for you and put it in a bag, so you can literally eat it like candy (of course, you can also buy it whole for the same price).  We also enjoyed the locally-grown cho-cho vegetable, which can be prepared as a salty vegetable or as a sweet dessert.
Belize is a rather undeveloped country, but an extremely beautiful one.  There are literally dozens of activities to do in the jungle area, including multiple Mayan ruins, cave exploring, canoeing, hiking, swimming in rivers (with waterfalls!), horseback riding, ziplining and so much more.  (It may be worth mentioning that we made the journey from the jungle to the beach to go snorkeling, and it was also fantastic, and highly worthwhile).  
As the only Central American country that has English as its first language and one of the only countries in the region without Zika virus, Belize can be a great option for kosher travelers, including those on a budget and those looking for a family getaway with a larger group.