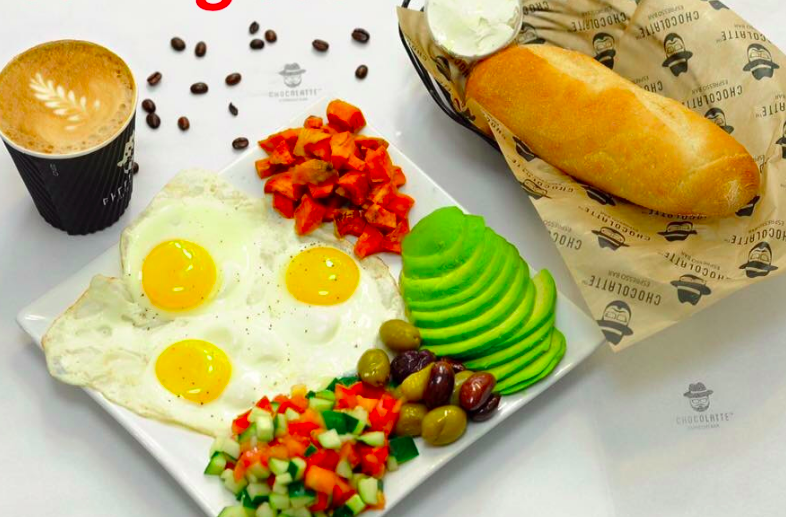 The kosher cafe chain in Brooklyn (with locations in Crown Heights, and two in Flatbush/Midwood), Chocolatte Espresso Bar just opened a location on the Mexican island of Cozumel, down the block from the local Cozumel Chabad.
While the menu for the Mexican location has not been released officially, the menu for the Brooklyn locations includes a wide array of coffee options, smoothies, pastries, pasta, eggs, wraps, salads, sandwiches, and more. The cafe/restaurant has already teased that they will be offering food options including the Israeli style breakfast meal (see image) as well as bagel sandwiches.
Kashrut under the Chabad Cozumel.