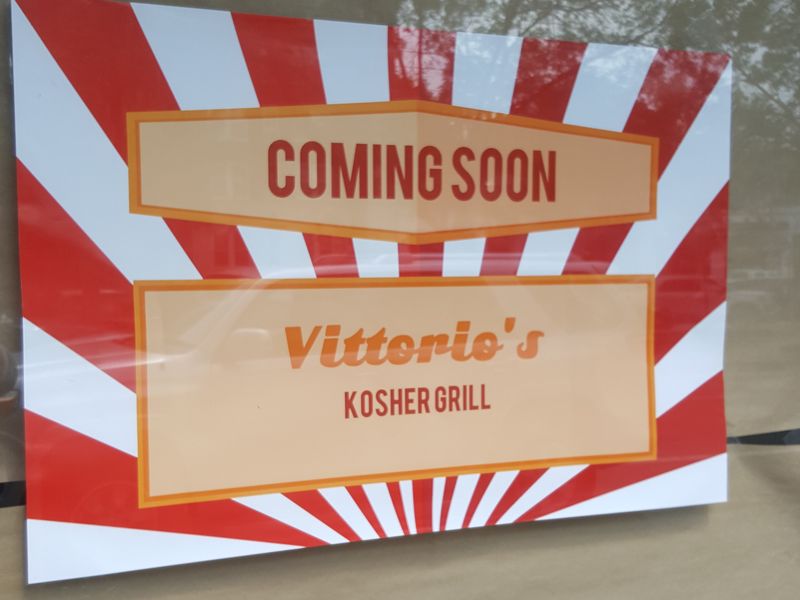 A small
kosher pizzeria is set to return
to Brookline, but reinvented as a grill. Previously known as Vittorio's Kosher Pizzeria from 1995-2003, the new
Vittorio's Kosher Grill
will open at the exact same location on Beacon Street.
This little restaurant will accommodate 16 diners.
Hours of operation will be Sunday-Thursday from 10am-10pm, and Fridays from 10am-3pm.
Vittorio's Kosher Grill is replacing the non-kosher Pizzeria Dante.
The opening date and kosher certification are currently unconfirmed.
Earlier this month, Brookline lost the historic Rubin's Deli.