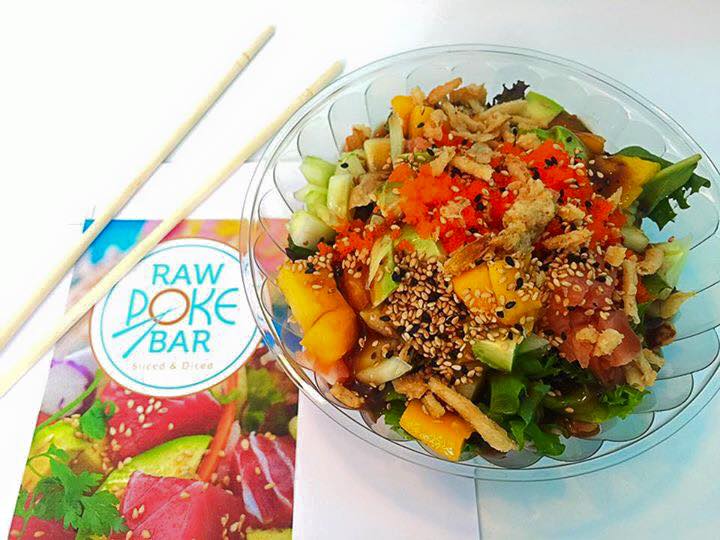 A new kosher sushi restaurant opened in the heart of Las Olas in Downtown Ft. Lauderdale last month. Raw Poke Bar joins Falafel Time as the only two kosher restaurants in the area.
For those not familiar with what "poke" is, no, it is not Pokemon related, it is (according to Gothamist) "in the simplest terms, a raw fish salad, similar to a tartare or even ceviche, though poke is typically less acidic. Raw tuna, typically, is marinated in soy sauce and sesame oil then tossed with onions, jalapenos and wasabi, for example, though the combinations are myriad." If you love sushi flavors, you'll love poke.
The menu at Raw Poke Bar consists mainly of a variety of sushi bowls and sushi burritos. Customers can build their own as well.
Hours of operation are Sunday-Thursday 11am-9pm and Fridays 11am-5pm.
Raw Poke Bar is certified by the ORB and is located within the Las Olas Chabad Jewish Center.