UPDATE: Chef Tanabe has decided to delay the opening until Wednesday evening (8/3) to accommodate a better flow of customers.
Also, we've confirmed that the restaurant will be doing delivery, but not right away, likely 4 weeks after opening.
One of the most anticipated kosher restaurant openings in some time, Mexikosher NYC was announced a few months ago and now we're finally able to reveal the details:
The official grand opening will be Sunday, 7/31 at 11am located at 100 W83rd st. off of Columbus Ave. on the Upper West Side.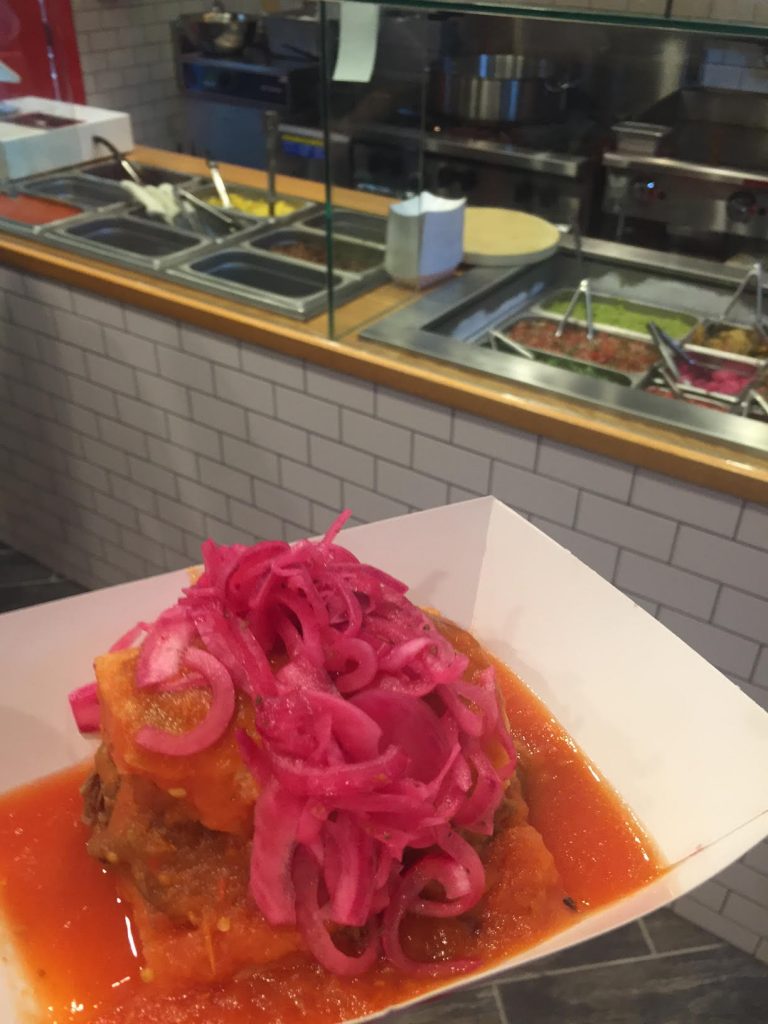 The authentic kosher Mexican eatery is a small shop with 15 bar stools serving all of the favorites from the original Mexikosher shop in LA.
The menu
is identical to LA's, with one additional special offering: Torta Ahogada
– a sandwich fully dipped in spicy sauce.
We recommend the tacos with a mix of the meats (the carne asada and carnitas, mmmm) or a burrito, but truth be told, you can't go wrong.
Hours for Mexikosher NYC are:
Sun–Wed: 11am – 11pm
Thurs: 11am – Midnight
Fri: 11am – 2 hours before sundown
Saturday nights: Call for hours
Mexikosher NYC is under the kosher supervision of the OU.