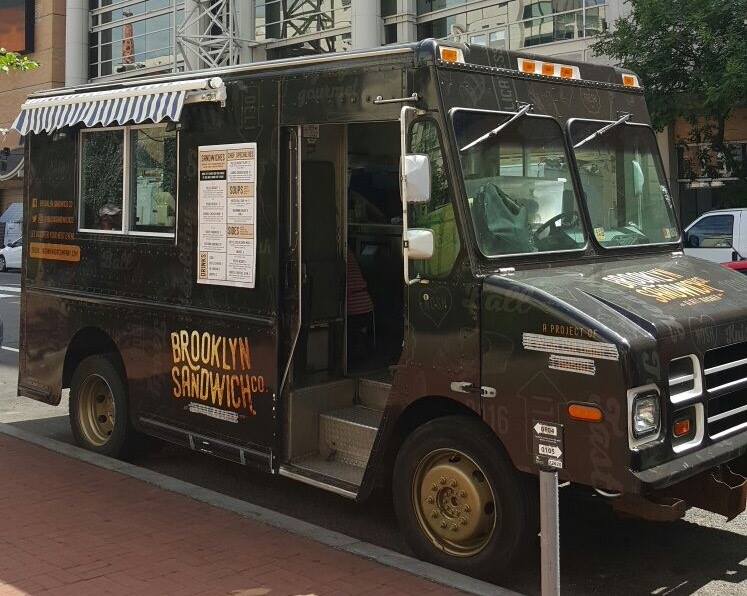 Launched by the student community at George Washington University (GWU), Brooklyn Sandwich Co. will be opening in Washington, DC to serve the kosher observant Jewish community on campus and beyond in the metro DC area. The plan is to officially open on July 4th, but is subject to be pushed off if necessary.
DC's current kosher scene is fairly limited with only one full service kosher restaurant, Char Bar, and a few small shops including Soupergirl. Needless to say, GWU's Jewish students (and the local working community) needed another local kosher option.
The aim for Brooklyn Sandwich Co. is to serve upscale classic New York deli, and have it affordable to students on campus.
Its menu options include 5 main sandwich options: 3 hot: Pulled Brisket, Reuben Redeux, and the Curried Chicken Wrap; and 2 cold: Smoked Turkey Sandwich, and a Pastrami Sandwich. Also available: Pulled Brisket plate or a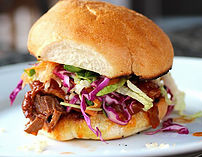 Curried Chicken salad, Matzo Ball soup, Vegetarian Cholent (with portobello mushrooms), as well as sides including a Truffle Cauliflower Mash, Knishes, and more.
The truck will be located on GW's campus part of the time, and at the hot-spot food truck areas around DC the rest of the time. Brooklyn Sandwich Co. will also be at places in the Silver Spring area periodically, as appropriate. There is also a catering and events component of the company, so we will be able to service events in the MD/DC/VA areas.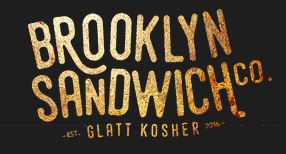 Follow them on Twitter for updated location info.
Hours of operation are Sunday – Friday 11:30am – 4:00pm.
Brooklyn Sandwich Co. is Glatt Kosher under the Rabbinical Supervision of Rabbi Hillel Baron of Congregation Ahavas Israel, Columbia, MD.