The Farber Soul Center, a Friendship Circle facility, has opened a kosher gourmet restaurant, Soul Cafe, and it's unlike any other.
Soul Cafe employs adults with special needs, giving them the opportunity to work in all aspects of the cafe, from food prep to serving.
Breakfast items include pancakes, blintzes, omelettes, and shakshuka. The lunch menu offers sandwiches, salads, and fish. Pizza and pastas are also available, as well as a plethora of gluten free items.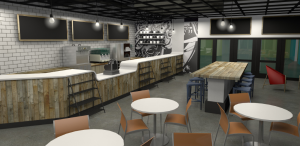 Hours of operation are Sunday-Friday from 7am to 3pm.
Soul Cafe is powered by Epicurean Group catering.  It is supervised by the Council of Orthodox Rabbis.