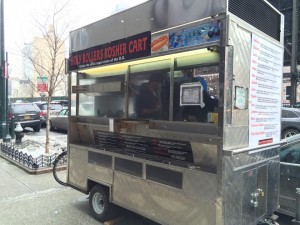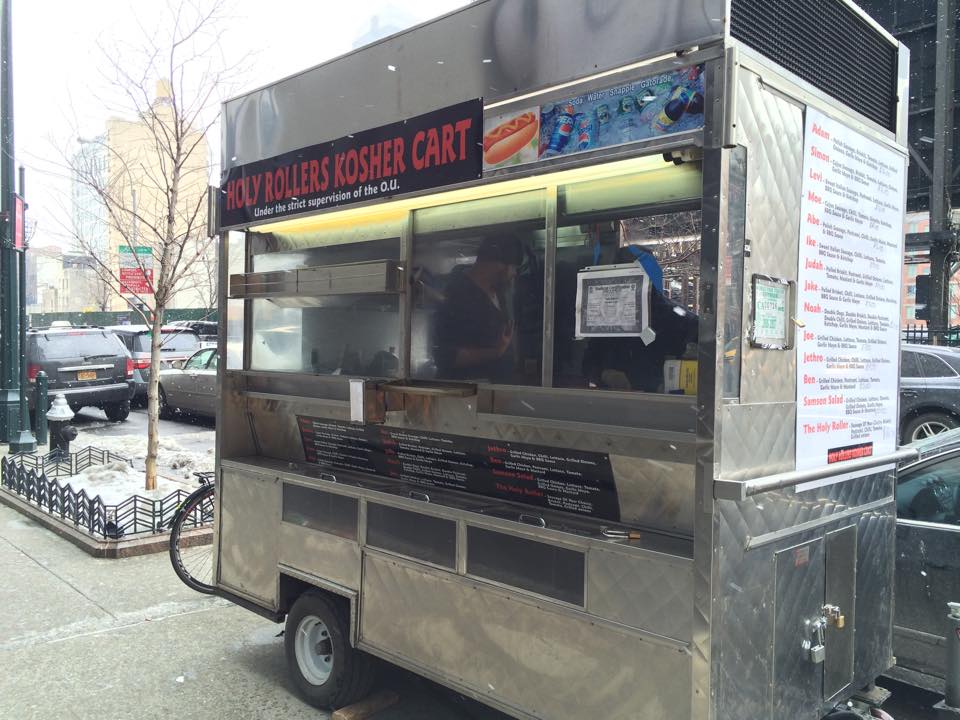 After a long hiatus off of the streets of Manhattan, the Holy Roller Kosher Cart will be back on the streets of the city after a new partner and an overhaul. The owner of the cart has partnered with the owner of The Pizza Block and nearby Riverdale Kosher Market in The Bronx, NY to provide direction, and revamp the cart's offering and business.
The cart is relaunching on Monday, April 25th, the first day of Chol Hamoed Pesach.
The Pesach menu will include burgers, hot dogs, kebabs, grilled chicken, salads, with add-ons like pastrami. Pesachdik buns will be available as well.
During chol hamoed Pesach, the cart will be stationed on W46th st near 6th ave, the same block as numerous other food trucks & carts.
After the holiday, the updated menu will change based on popularity and customer feedback, so we might not see an official permanent menu for a while.
Post-Pesach, Holy Rollers Kosher Cart will seek to serve numerous locations in Manhattan, as it did previously, including the Financial District, Midtown, and the Flatiron District during the daytime. At night the cart will be flexible and seek to move to underserved areas in Manhattan including near various cultural and Jewish events in the city, as well as in the Meatpacking District, Chelsea, and near the Highline. Additionally, the cart is available to be rented out for private events around NYC, so it might be off the streets those evenings.
For up to date location info, consumers should check their Facebook & Twitter accounts which they will be updating.
Kosher supervision under the Vaad Harabonim of Riverdale.