This is a sponsored post.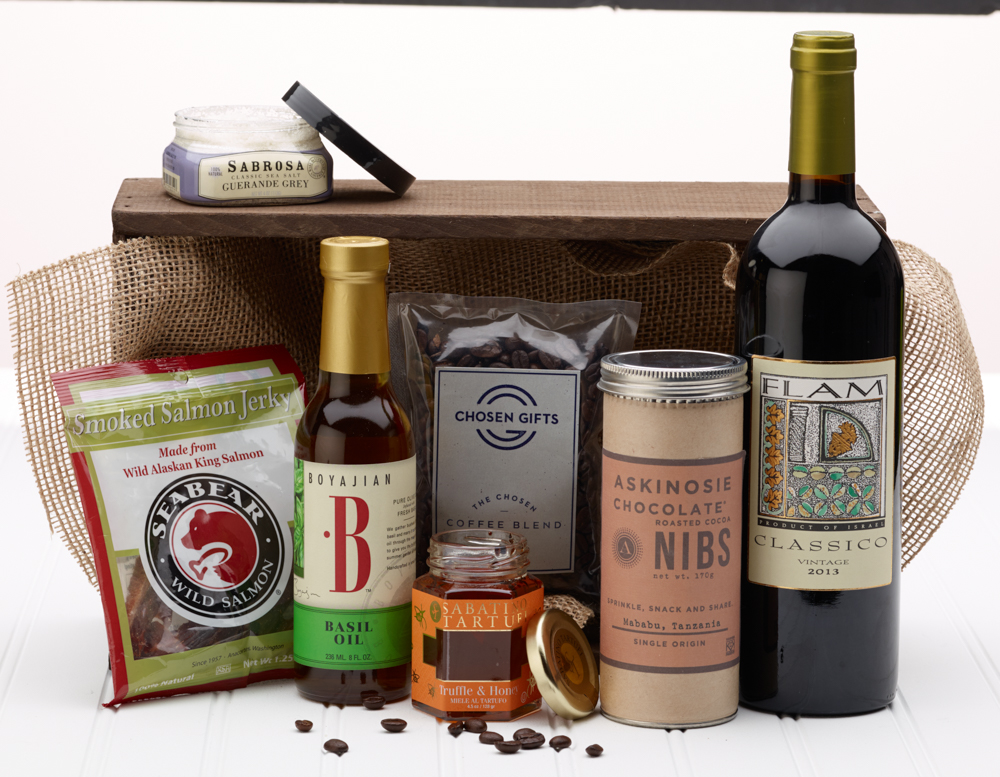 CHOSEN GIFTS is a brand new offering for those with discerning kosher foodies in their lives. They've created numerous foodie gift boxes and unique pairings of delicious products that are easily ordered and gifted, perfect for Mishloach Manot packages for Purim!
Order by this Thursday, 3/17 to receive your packages before Purim in the U.S.
Receive 5% OFF your purchase by using our discount code: YEAHCHOSEN at checkout of ChosenGifts.com.
But these gift boxes are not limited to Purim. These are great for kosher travelers who want to surprise their Shabbat hosts with something special, wishing a loved one a happy birthday or anniversary across the country, or any other reason to gift a loved one.
Some of their awesome gift boxes include:
Hot Off the Grill – This exclusive collection is perfect for everyone in your life who loves their grill or smoker.
My Cup of Tea – Twelve delightful flavored teas from around the world are packaged together in a beautiful presentation-style tea box.
Carnivore Lovers – Enjoy four artisan-crafted meaty snacks with Maison Orphée Organic Dijon Mustard.
Ultimate Foodie – This exclusive collection screams "epicurean" and is sure to delight. The French roast coffee, blended from South American and African coffee beans, is rich and robust. The truffle honey brings a balance of flavor that will compliment fresh toast with salted butter for the perfect start to any foodie's day. Not to mention the award-winning handcrafted single origin roasted cocoa nibs that will pair perfectly with an elegant bottle of red wine.
So many more …
Win the Truffles & Wine gift box by entering in the giveaway below!