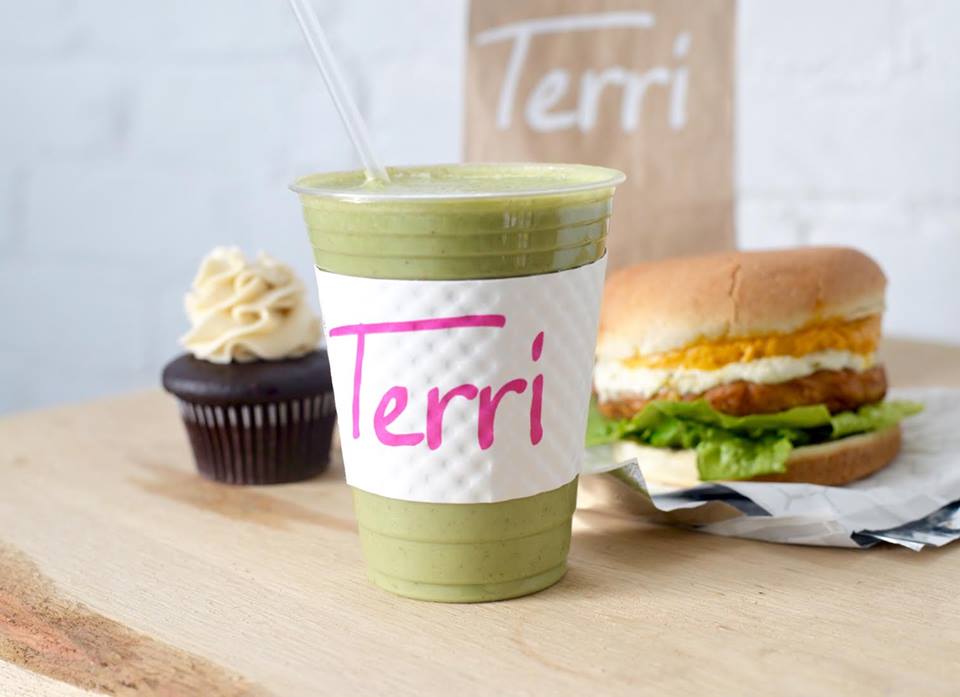 Terri is opening up a third location in Manhattan, this one in Midtown East. The owners, Mike and Craig, decided to name their restaurant after both their moms, both named Terri, so customers know they are visiting a family oriented business when they order at Terri. [Click for menu]
This restaurant offers kosher vegan sandwiches, wraps, salads, soups, donuts, and smoothies. You'll find items like 'meatball' subs, buffalo 'chicken', and 'fish' fillets. There are also tasty juices and scrumptious desserts.
Hours of operation are Mondays-Fridays 6am-11pm and Saturdays-Sundays 8am-9pm.
Terri is kosher certified by IKC (International Kosher Council).