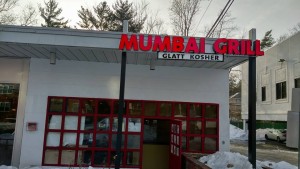 Two friends, Malik and Andy, have come together to open Mumbai Grill, an authentic Indian culinary experience. This is the place to go for those searching for Glatt Kosher Indian food, and as of 1st of this month, it opened its doors in Great Neck, NY.
The menu has appetizers with items like samosas, fried chicken, and pakoras. There are tandoori of all types — fish, chicken, lamb, beef, vegetable, and the list goes on. You'll find plenty of chicken, fish, beef, lamb, and vegetable entrees to choose from. Fresh bread is available (try the naan!)
Hours of operation are Sunday-Thursday 12pm-10pm, Friday 12pm-sundown, Saturday after Shabbat until midnight (only in the winter).
Mumbai Grill is certified under the VHQ.