A Perfect Taste, originally only a kosher catering company, has now opened a bakery. A Perfect Taste Bakery and Knish Bar officially opened its doors on February 15th. Customers can stop in for a quick bite or take a whole bag of goodies home.
The menu features a wide variety of awesome meat knishes, such as chicken pot pie, shepherd's pie, barbecue beef brisket, pastrami, and chicken sausage knishes. To balance out the savory, there are plenty of sweet treats available at the bakery. You'll find sorbet, brownies, cookies, bread puddings, muffins, cupcakes, and assorted chocolate barks.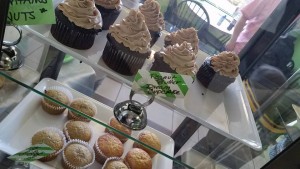 Hours of operation are Sunday-Thursday 11am to 7pm.
A Perfect Taste is certified by the Rabbinical Council of New England (Vaad HaRabonim of Massachutes). All meat products are Glatt Kosher.