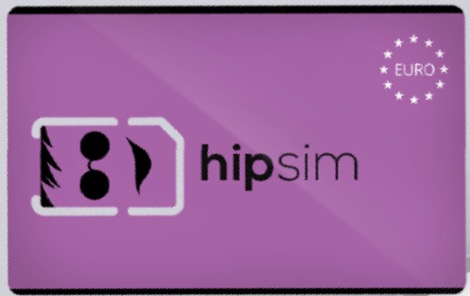 This is a Sponsored Post by Unlimited Israel / Hipsim.
Traveling to Israel or Europe can be challenging. There are so many pieces that need to fall in place. One of those pieces is a working phone, and more importantly as of late, access to data on your smartphone. Finding a carrier that provides excellent service throughout Europe can be tough. That's why Unlimited Israel has rolled out Hipsim.
Hipsim provides SIM cards with unlimited calls & data in 41 European countries at a cost of $10/day.
Via Unlimited Israel, unlimited Israeli SIM cards are just $5 a day. Need a personal hotspot? A mifi for $6 a day in Israel.
If you have a phone which cannot be unlocked, iPhone rentals in Israel, including 5c/5s, with unlimited service for just $45 a week.
Both Europe & Israel plans offer unlimited talk, text and web, and include calls to the US and throughout Europe. You can even have your current phone number ring when abroad.
View the coverage map here to ensure your destination is covered with Hipsim in Europe.
People choose Hipsim because of their excellent customer service and their convenient options.
Planning a trip to Israel or Europe?
Get $10 off SIM rentals on any orders with coupon code "Yeahthatskosher" (Exp: 03/15/16)
Reserve over the phone or online: 845-371-9800/855-972-CELL  Israel www.unlimitedisrael.net      Europe www.hipsim.com