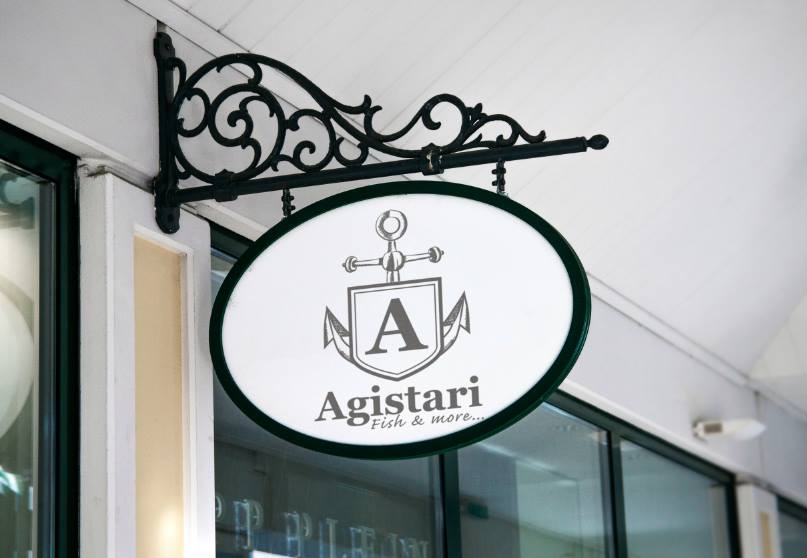 Located in the brand new West All Suite Boutique Hotel, Agistari is a new kosher seafood restaurant, opening January 1st. Lead by Israeli celebrity chef Guy Peretz, this new restaurant is his first restaurant in Tel Aviv. Chef Guy Peretz operates many restaurants in hotels around Israel but they are all located down south.
Note: Seafood here refers to kosher fish only. We are not referring to any other seafood which is not kosher like shrimp, lobster, crab, etc. Apologies for the confusion.
Agistari will have seating for 80, a private room for 12, and a covered terrace area seating 30. The restaurant's white tablecloths, crystal glasses, soft lighting and luxurious atmosphere – all aimed at creating a different experience.
Agistari's menu will be based off the Mediterranean / Greek cuisine focusing on seafood.  In addition to seafood, the menu will include many dairy items like: Zucchini baked in a yogurt lemon sauce with olive oil, Moroccan sardines stuffed with arisa (Moroccan peppers), and pickled lemons.
This is definitely a very different twist on the typical seafood fare.
The restaurant and hotel are located in the northern parts of Tel Aviv in חוף הצוק, directly south of Herzilya. There is ample parking available by the hotel.
Kashrut under the Rabbanut Tel Aviv.