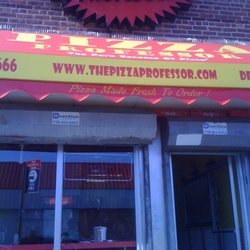 A new iteration of the former Kew Gardens Hills (Queens), NY kosher pizzeria is coming back to the neighborhood according to a sign on the door of the former Hibachi Express.
Ironically, this exact space housed the original Pizza Professor only a few years ago. This space has seen a few kosher restaurants come and go, but it appears that The Pizza Professor will be back in the near future.
@YeahThatsKosher pic.twitter.com/pnPjOnauP1

— Ash Cohn (@AshCohn) December 8, 2015

Thank you @AshCohn for the tip.
No word yet on official timing, but we will keep you posted here.