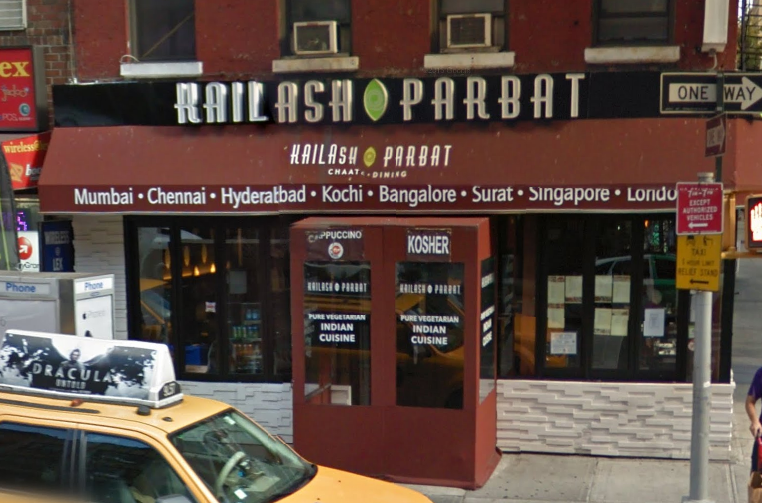 Kailash Parbat is a chain of popular restaurants in India, with a location in NYC's Curry Hill on Lexington Ave. Recently, the vegetarian Indian restaurant's owners decided to become kosher to properly serve the Jewish clientele of the neighborhood.
The restaurant offers a wide array of affordable Indian dishes, sandwiches, Lassis, platers, soups, and entrees. Click here for a full detailed menu.
In addition to its full kosher menu, the restaurant also offers a wine selection sourced from kosher vineyards.
Kosher supervision for is under Rabbi Israel Mayer Steinberg, who also supervises other local vegetarian Indian restaurants in the area.