UPDATE: Grand Opening will be Wednesday, December 30th, 2015
In a conversation with the owner last night, we confirmed that Pita Grill, a non-kosher Middle Eastern 2-story restaurant on 2nd Ave & E57th st, is in process of becoming kosher.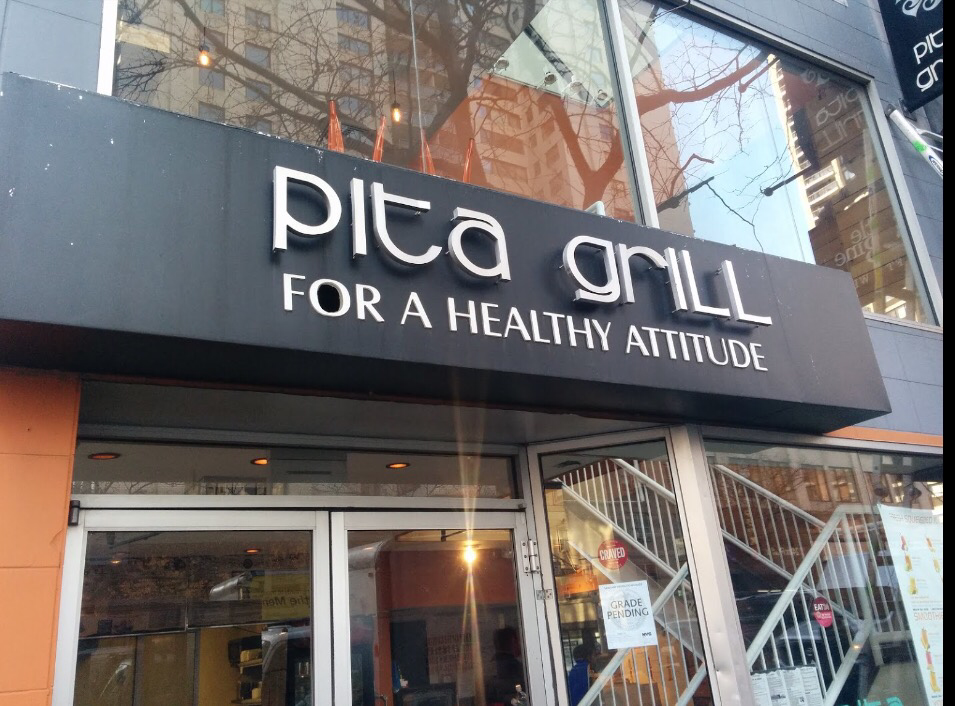 Pita Grill has 4 other locations in Manhattan. For now, this is the only location becoming kosher.
Menu items include shwarmas, schnitzels, burgers, grilled chicken, salads, falafel, and more. The website's menu is not updated for kosher yet.
Click here for the new kosher menu
Kashrut is under the kosher supervision of the OU.
Pita Grill hours are Sunday – Thursday 11am-11pm. Friday 10am – until 2 hours before Shabbat. Saturday night opens 2 hours after Shabbat ends.
NOTE: Pita Grill's Upper East Side location is not kosher. Only this location on 2nd & 57th. Sorry for any confusion.