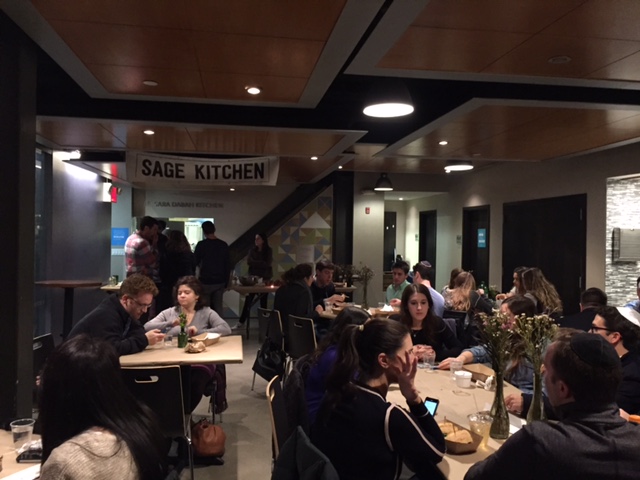 Over the summer, I had the privilege of having dinner with the team behind Sage Kitchen at the opening of Mocha Burger in the nearby West Village. After hearing about their kosher concept, I was excited to finally try out their food which incorporates bold tastes and fresh, seasonal ingredients.
After work yesterday I headed downtown to the Chabad Bowery where the first Sage Kitchen kosher pop-up restaurant was held. Fresh off of her "Chopped"-like competition win at Kosherfest last week, chef Jasmine "Jazzie" Einalhori was back in the kitchen, but this time she and her Sage Kitchen team was serving the packed house at the Bowery Chabad (near NYU & the East Village).
Orders were taken on a nicely printed menu card. [Click here to view the menu]
I ordered one item from each section of the menu:
Herb Turkey sandwich w/Artichoke Spread, tomato, and greens served on a crispy ciabatta bread
Couscous w/caramelized spiced onions, mixed nuts, and dried fruit
Olive Oil cake w/orange, vanilla, and bourbon
Sage-Peach Iced Tea w/lavender
After ordering, the food was brought out in under 10 minutes for everyone. Despite being served on brown paper containers, it was beautifully displayed (all things considered).
The turkey sandwich was very tasty, the turkey was moist, and the artichoke spread was the real winner that brought the whole sandwich together. Great flavors!
  The couscous was another example of a well executed dish that combined multiple the flavors of spices, nuts, and fruits which paired really well with the savory sandwich. The iced tea was a tasty concoction that I want at every fleishig meal. The sweetness of the peach and the boldness of the sage and lavender were tongue pleasing. This could also work well with the addition of CO2.  
The Olive Oil cake was the perfect way to end the meal: not too sweet, perfect texture, and making me want more.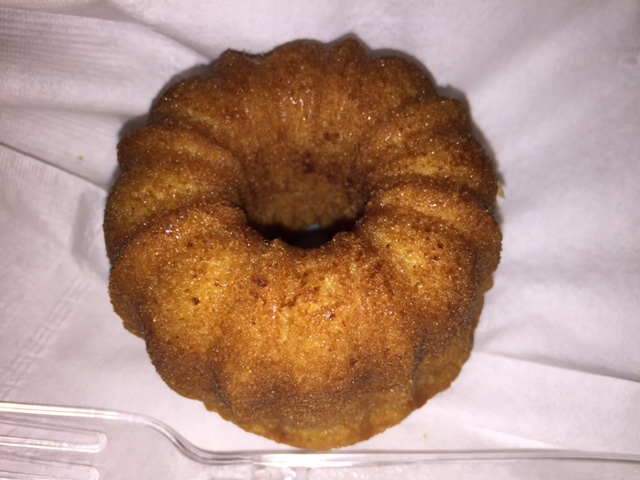 While the meal may not have been "fine dining", the flavors were advanced enough, and the prices attractive enough – the entire meal cost me $23 – that I am hoping Sage Kitchen is around for a long long time.
This is the first of many bi-weekly (every other week on Tuesdays) pop-ups at the Bowery Chabad. I need to go back to try their other sandwiches & sides and I definitely recommend checking them out at their next popup. Your taste buds will thank you.