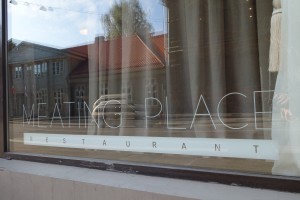 Riga, capital city of Latvia, received its first kosher restaurant last fall: Meating Place. The restaurant serves meat, fish and poultry dishes. It is under the kosher supervision of Rabbi Kalev Krelin of KosheRiga.
The restaurant is open Monday – Thursday from 1-8pm, and shorter on Fridays. We recommend contacting the restaurant in advance to confirm times.
Last week a new Kosher Dairy Cafe named "7:40" also opened in Riga. The Café is located in the building of the Jewish Centre at сколас 6 (entrance from the street dzirnavu downstairs).
The Café has a kosher certificate кошрута from KosheRiga (Р.К.Крелин) and EEK (East European Kosher certification to the conference rabbis of Europe).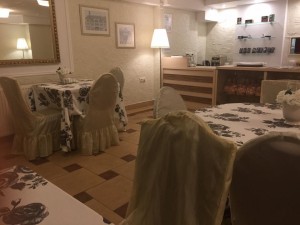 The cafe is open from 10am to 7pm Monday-Thursday,
Friday until 3pm, and Sunday until 5pm.
See the map below for location info.