For those of you visiting the greater Tel Aviv area, you need to know that there is a city lying 5-10 minutes north with some of Israel's top kosher gourmet restaurants. Most of them are less than 5 minutes from the seashore or even located within the marina itself.
Here is a list of some of the best Herzliya has to offer:
Herbert Samuel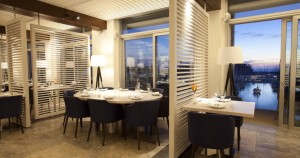 Herbert Samuel is located within the Ritz Carlton that has recently opened up less than a year ago. Part of the Herbert Samuel chain, this is the only kosher venue within the chain. Under the supervision of chef and TV personality Yonatan Rushfeld, Herbert Samuel offers their guests fine dining at its best. Herbert Samuel offers a business lunch and an evening menu that is served from the open kitchen overviewing the ocean. Serving a Mediterranean cuisine and refined dishes, the restaurant takes your taste buds on a trip you will not forget. How many other Ritz Carlton's hotels, serve some of the best kosher food in the world?
Kashrut: Rabbanut Herzliya
Vino Socca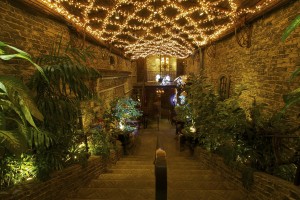 Vino Socca is a gourmet restaurant in a location that you wouldn't even dream about. In the heart of the loud industrial center, you will receive an intimate and peaceful, high-class experience. Vino Socca can seat 100 guests, but you won't feel it at all. The stone and classy decor takes away from the fact that right outside, everything is loud and moving fast.  The menu consists of some innovative and different dishes that combine French finesse with an Israeli finish. All of the meat and fish dishes are cooked to perfection, and the appetizer list will whet your palette. Going to Vino Socca will cost a pretty penny, but upon leaving, you will fell that it was worth every shekel.
Kashrut: Rabbanut Herzliya
Meat and Wine Co.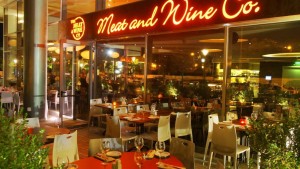 Meat and Wine Co is part of an international chain of restaurants who specialize in combining meat and wine pairings. Offering some of the best cuts of meat and veal Israel has to offer, Meat and Wine will cook it to perfection. With a simple decor and a fun vibe, any carnivore will be satisfied with what the menu has to offer. The best premium cuts and one of the only restaurants to offer real ribs and veal. But even if you aren't a big carnivore, there is what to offer as well. The wine menu is extensive and the waiters will make sure you are paired with the right type to compliment your meat-filled journey. One of Israel's best steak houses, period.
Kashrut: Rabbanut Herzliya
Bistro 56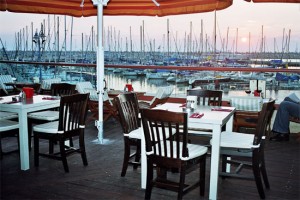 Bistro 56 is located in the Arena mall in the Hertzelyah marina. A veteran gourmet restaurant, it specializes in seasonal dishes  and getting the best out of every ingredient they serve. Should the weather allow, I recommend to go out and dine on the balcony looking over the Mediterranean Sea.  The Bistro offers distinct appetizers and the main dishes are cooked on the grill. If you are looking for something seasonal then opt for one of the daily specials. Being located on the water is just a bonus to the gastronomic experience you will have when visiting the Bistro.
Kashrut: Rabbanut Herzliya
Minato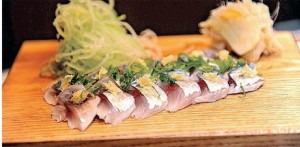 Minato is a high end gourmet Japanese restaurant located right behind Meat and Wine Co. If you are looking for one of the top sushi places in Israel, Minato is definitely in the top 5. Minato's first location was built in a gas station outside of Caesarea and became an immediate success. Riding that wave, they opened a second location in Herzliya. Having an "Izakaya" ('bar' in Japanese) in the restaurant gives the venue  character and just adds to the Asian vibe. At the bar, you can enjoy a drink served with small dishes meant to complement the drinks served. At Minato they really pride themselves by serving authentic Japanese cuisine (as opposed to Asian-style food found elsewhere in Israel). A must try if you are in the area and want to have a real culinary journey to the Far East.
Kashrut: Rabbanut Herzliya