This is a Sponsored Post.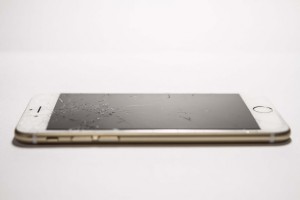 When you're traveling it's super frustrating when you crack your phone's screen, get an endlessly spinning pinwheel on your Mac, or see the blue screen of death on your PC. It kills your week, your trip, and makes capturing those fun moments on vacation or with friends quite difficult. 
Thankfully, I've discovered a hidden gem in midtown NYC for anyone living in or visiting New York. LaptopMD has an office around the corner from Penn Station that has repaired both my iPhone screen as well as retrieved the data from an older laptop and installed a new hard drive making it work like new. Their location is super convenient for those visiting the city and is near nearly all the major subway lines. 
I would recommend their services for four reasons: 
They got the job done quickly

They were friendly and courteous

They were priced fairly – par or cheaper than other services

They're ranked A+ by BBB
I originally found them through a new service portal by Amazon called Amazon Services. You can use Amazon Services to prepay for specific devices to be fixed (like iPhone screens, etc.) and those services would be backed by Amazon. I felt comfortable using LaptopMD because they were verified by a 3rd party (Amazon) as trustworthy and because Amazon would refund the cost should I not be satisfied with the services contracted. (Here's LaptopMD's Amazon Services profile)
Because of their location, tourists tend to rely heavily on LaptopMD and because they can turn around certain types of repairs on the same day, I definitely recommend using them should you, unfortunately, break your phone or computer.
>> Coming Soon – Tips on how to prevent your laptop from getting damaged while traveling <<