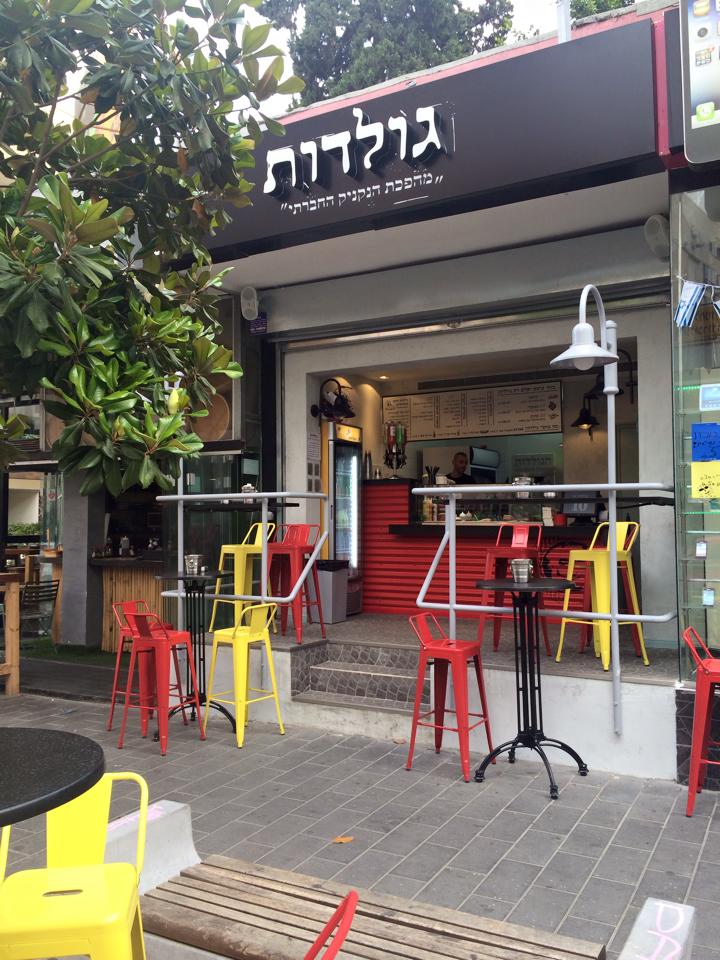 Goldot is a new kosher food chain that has recently opened up in the Tel Aviv region with a unique concept.
All the sandwiches at Goldot cost only 10 Shekel. From having a deli panini or a vegetarian panini, no matter, all the sandwiches are 10₪. The service is nice, but (perhaps expectedly) the portions are small.
This follows in the footsteps of last year's 5 Shekel cafes in Israel: Cofix.
Currently, Goldot is only open in two locations: in Tel Aviv and Rishon Letzion, but they will be opening up another location in Ramat Gan in the middle of the summer.
Kashrut supervision under their respective local Rabbanut authorities.