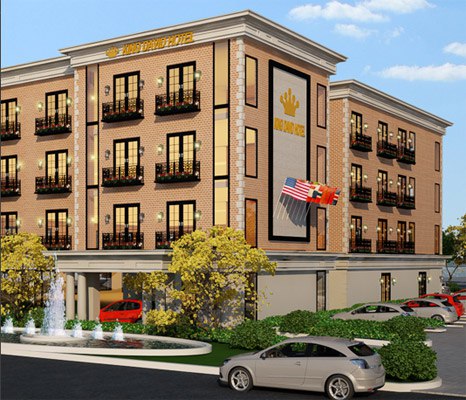 Construction began in the fall on the King David hotel and synagogue in West Roxbury, a suburb of Boston, Massachusetts, and a short drive south from Jewish neighborhoods in Brookline, Newton, Brighton, and an equally short drive north from Sharon, MA.
The King David hotel will have a total of 5 floors, approximately 50,000 ft.² of luxurious space, including 69 rooms.
The lower level will house the King David health club which will include a large swimming pool, heated Jacuzzi, exercise room, barbershop, and his & hers mikvahs.
The main level (lobby) will have a kosher King David grill and bar restaurant, gift shop, synagogue, and a 6000 ft.² large social room with stage and dancing floor for all events.
The 2nd – 4th floors will have approximately 100 luxurious suites.
Timing is unclear as to when this will be completed.