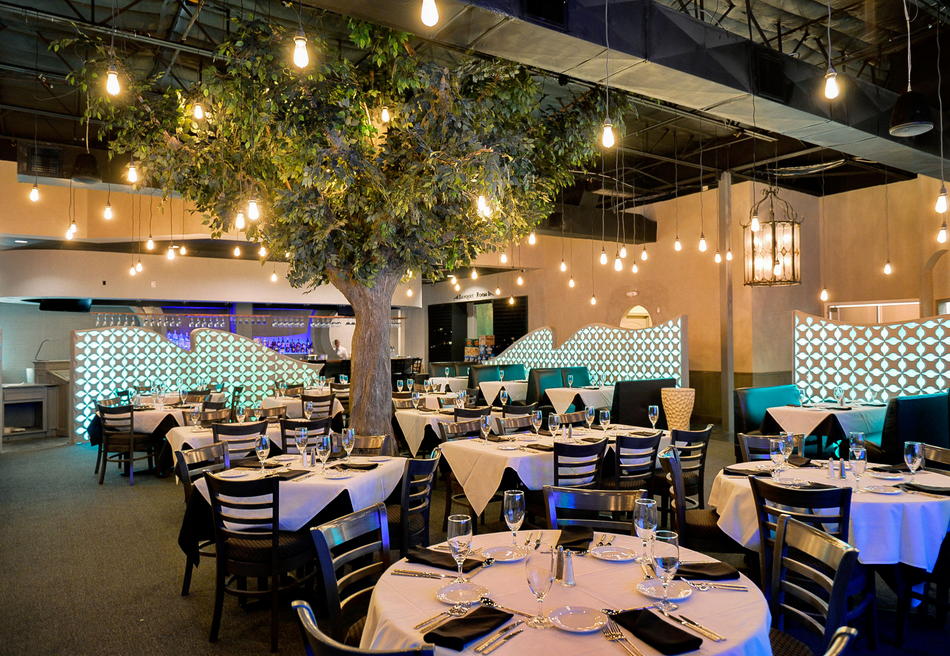 Earlier this year, a new high-end kosher steakhouse opened in Houston, a first of its kind in the state of Texas. Genesis Steakhouse & Wine Bar is a beautiful eatery and catering hall serving Houston's diverse Jewish community and run by the same family as Suzie's Mediterranean Grill — the previous kosher meat restaurant serving Houston, which is now closed.
The restaurant's unique "Tree of Life" dining room provides a different and special ambiance for guests.
The menu includes appetizers such as beef carpaccio, snapper ceviche, tuna poke, smoked short rib tacos; an array of salads and soups (including "Suzie's Famous Matza Ball Soup"); meat pastas; Chilean Sea Bass, tequila flamed snapper, and other fish dishes; duck and multiple "free-range" fowl options; as well as 3 burger and over 10 steak options. DINNER MENU • LUNCH MENU
The restaurant also has a fully stocked kosher wine bar, complete with wines from Argentina, Australia, California, Israel, Italy, and Spain, including numerous limited edition and aged wines. WINE MENU
The bar also serves a variety of mixed drinks and cocktails. COCKTAIL MENU
Genesis is open Sunday — Thursday from 11am – 10pm, Friday's until 3pm, and Motzei Shabbat from after Shabbat until Midnight.
Reservations are recommended.
Genesis is Glatt Kosher under the kosher supervision of Houston Kashrus Association (HKA) and Mehadrin Kashrus of Texas (MKT).