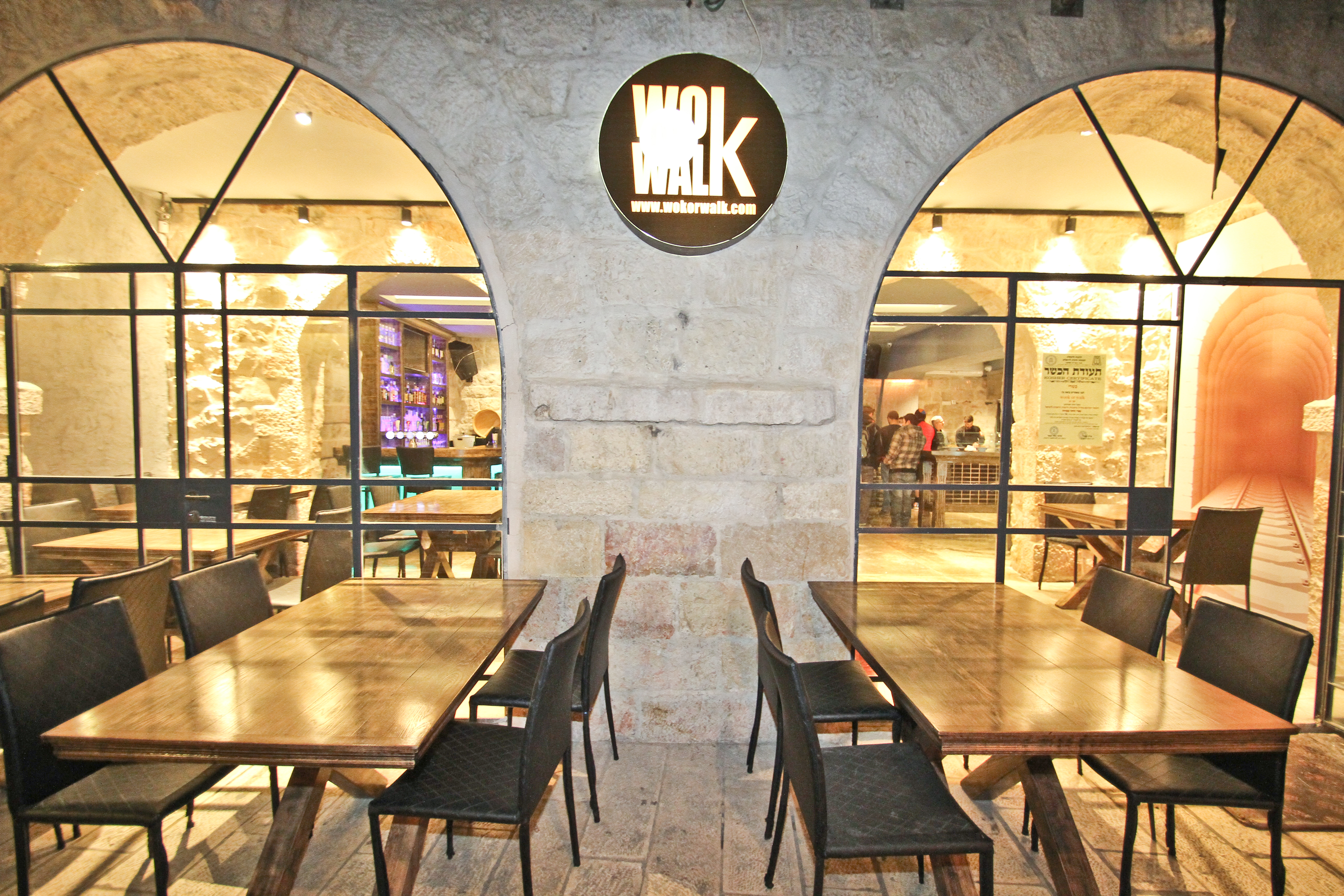 The Feingold Courtyard in the heart of the capital is the host to some of Jerusalem's best restaurants and bars. A brand new Asian fast food eatery has opened up in the Courtyard called Walk or Wok, under the Rabbanite supervision of Jerusalem.
The concept is simple: build your dish the way you want. Choose fried rice or stir fried noodles, add your protein of choice, and pick your sauce to coat the stir-fry. To finish the dish, choose the topping of your liking whether you like crunchy peanuts or fresh coriander. No set menu involved. Best part, all of this takes less than 5 minutes!
The other thing that's cool about it is, the 10 shekel sushi menu.  Affordable sushi that is simple and tasty.